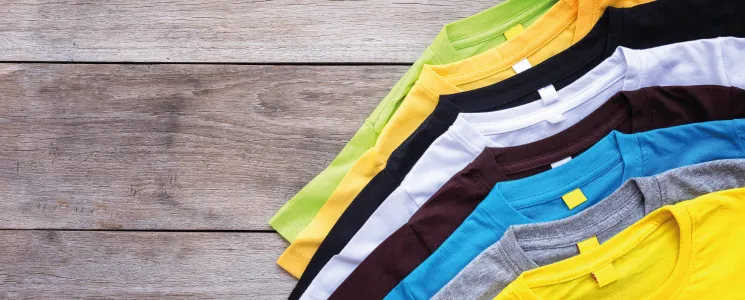 Altitude Clothing Catalogue 2022: Stay on Trend with Quality Branded Apparel
Every year, corporate clothing generates thousands of impressions worldwide - which is why it's so critical to choose clothes that look professional. It's wise not to blindly order branded clothing without consulting a brand expert, since you may end up with items that don't effectively reach your target market.

Throughout the South African promotional industry, Altitude has been synonymous with excellence. Designed for functional purposes, Altitude's products offer exceptional value and are fit for purpose.

The Altitude clothing range has been expanded and refreshed after two decades of success on the African continent. These clothes are made in Africa for Africans. Each item is intended to fit your needs, your budget, and your style.

Featuring a stylish design, carefully chosen fabrics, and a variety of colours, the Altitude range of Aprons, Golf Shirts, T-shirts, Workwear, Fleeces, Bodywarmers, Sweaters, Hoodies, Jackets, and Tracksuits, caters to all corporate and promotional clothing needs.

Fits have been designed to meet the diverse needs of an office environment or workforce. Most of the items in the range also have a ladies' option. Designed to be logo-ready, every garment is carefully considered to maximize brand space.
How to Order Corporate Clothing
Knowing the purpose and target audience of corporate clothing allows you to order it easily. Is the clothing you need for a labour-intensive group like construction workers or for corporate uniforms for your employees? Your choice of clothes already makes a big difference. Each group has different demands for fit, comfort, safety and durability.

There may be times when you need business attire. Is there an event you must attend? Recognition for your employees? Casual wear? To look professional at a trade show, you should order a simple collared shirt. Alternatively, if you are giving clothes as a gift to your employees, fleece jackets would be an excellent choice.
Altitude Clothing Catalogue 2022
Are you looking for high-quality corporate clothing? Perhaps you already know Altitude Clothing is the best brand for the job, but where can you find the latest of what Altitude has to offer? At Brand Innovation, our team will assist you in selecting the brand and apparel that is right for you.

We take great pride in staying up to date with trends to ensure our customers get the best the market has to offer. For the newest offerings of all brands, including the Altitude Clothing Catalogue for 2022, feel free to get in touch with the team at Brand Innovation today!