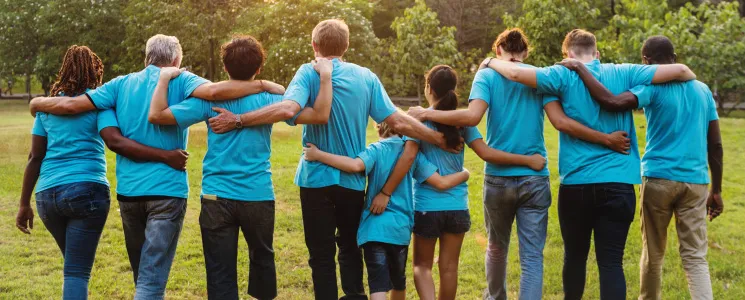 How To Choose The Best Promotional Items To Promote Your Business
Business owners often get so caught up trying to build their brand online that they forget there are other ways to market your business than posting a tweet, a blog or running an email campaign. Promotional gifting is one such option.

Everybody likes to get free stuff! But if you've received a thousand pens, it will hardly make a lasting impression on you as a potential customer. It is vital to think out of the box and be creative when giving promotional gifts. Whether you are taking part in a big event or you're giving a regular customer gift, you will need that one item that will WOW your audience. What happens if your potential customer loves your gift? They will keep it and use it, which will strengthen brand recognition.

When selecting the perfect promotional gift, it's easy to get stuck since there are so many options available. Here are some things to keep in mind.
Cost Per Impression
This means what will the item cost you versus the lifespan of the item. If you buy low-quality items, your cost per impression will be higher. Quality clothing items tend to have a low cost per impression because they can last many years.

How Does the Item Align with Your Brand?
It's crucial to find an item that complements your brand as well as the message you want to get across.

Is the Item Useful?
When choosing a gift, make sure it will be used. The more the item is used, the lower the cost per impression and the better chance you have of obtaining a new customer.
Promotional Gifts People Love to Receive
Unexpected Gifts
If you want to make a lasting impression, innovative and creative gifts are the answer.

Thoughtful Items
Everyone likes to be taken care of. By giving thoughtful gifts like umbrellas, lip balm and apparel, customers will know you put some thought into their gift.

Items with High Perceived Worth
These types of products include Jackets, Golf shirts and portable speakers. These are the types of gifts your clients will keep and use for a long time.
How to Make the Most of Your Branded Product Marketing Strategy
Pick Useful Branded Promo Gifts
A useful promotional gift is one that the recipient will want to keep and use regularly. Make sure you choose wisely and consider your target market. The longer your gift is used, the more exposure your brand will achieve. So when handing out gifts at a tradeshow or exhibition, make sure the gift you've chosen will make it home with the potential customer and get used.

Make Sure Your Promotional Gift Is Relevant to Your Brand
Branded promotional gifts need to be relevant to your brand to be successful and remind the recipient what services or products your company offers. This will help them associate the gift with your company and enforce brand recognition.

Invest in Quality Promotional Items
If you want your potential customer to consider your company professional, you want to invest in quality branded promo gifts. Even if it serves a short purpose, if the quality is good, the gift will be used and your brand will be established.
Altitude Clothing Suppliers in Port Elizabeth
Brand Innovation boasts a wide range of promotional gifts and brands you can use to wow your customers
al over South Africa.
One of these brands is Altitude Clothing. Not only are they affordable, but you can expect nothing less than high-quality clothing and gifts. Speak to one of our consultants today to find out how we can help you choose the perfect promotional gift.