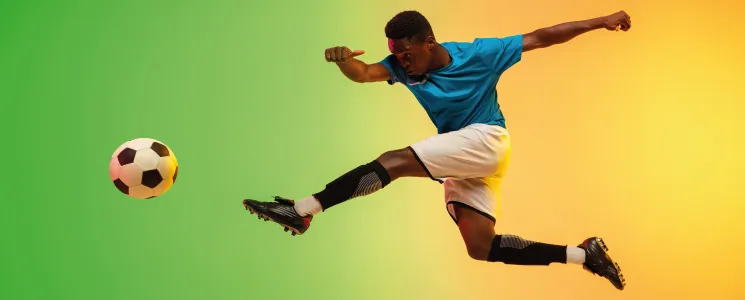 Altitude Sports Clothing: How Branded Sportswear Can Boost Your Brand
It makes a big difference having a brand to rally around, whether it's a pro game or your average Sunday match. When people are familiar with a name and image, they can attach satisfying nicknames to it. An emblem or image that represents successful professionals in this regard is a meaningful way to represent both their career advancement, as well as, their overall success.

There are many reasons why having a well-designed brand is so vital. Great players are remembered by the teams they have played for throughout their careers. From grounds to merchandise, your logo will appear everywhere. Below are some reasons why having a well-designed brand is so significant.
Streamlining Advertising
If you want to promote your team, make sure that your emblem represents what the team represents. This should be used for promotional materials, branded items for players, and other items associated with the team. Advertising can be difficult without a defined brand. If people don't know who you are or what you stand for, they won't pay attention to your message.
The professional staff at Brand Innovation can help you find the
highest quality items
at the most reasonable rates when you are looking to represent your team. If you need to wear
high-quality branded clothing
and equipment, you can rely on us. We can provide you with high-quality and fashionable products for all levels of participation or sportswear. If you need a quote for your products, get in touch.
Community Trust
Regardless of where they appear, top sports and fitness brands have a strong impact on the recipients. The style the brand represents and who it represents all have an impact on the recipients. Many will support their sports heroes and their favourite brands.

When you display your team's logo to your fans or sell merchandise, you need to ensure the standards and quality match those of your team. The brand of a sports team goes beyond just their logo. The brand describes who you are as a team or as an athlete. Giving your fans printed items they will love is another effective way to inspire loyalty and love.
High-Quality Altitude Sports Clothing
At Brand Innovation, we provide our customers with a variety of sports clothing brands, such as
Altitude
, which is synonymous with premium quality. If you want to make a lasting impression and secure future clients, quality is of the utmost importance. Our sports apparel is of the highest quality and affordable.
For more information, get in touch with the Brand Innovation team today. Or visit our online shop to place your order.