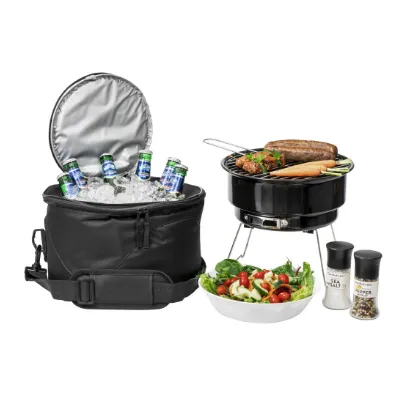 BBQ Cooler Combo
BBQ Cooler Combo
BBQ cooler combo is a must have for summer. A portable BBQ and cooler bag in one product! It makes a great end of year gift for your staff or executive clients.

Every South African should have a cooler bag and BBQ, it is portable, compact in size and easy to travel with. Ideal for any picnic, braai, beach mission or camping adventure. A braai bag that folds into a cooler will be the envy of every party.

It can be branded with your logo and no doubt will have all eyes at every event, let your brand keep the drinks cool and fire burning.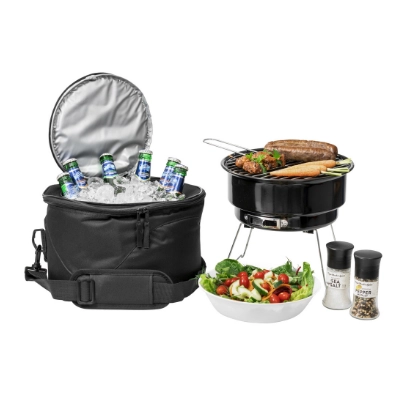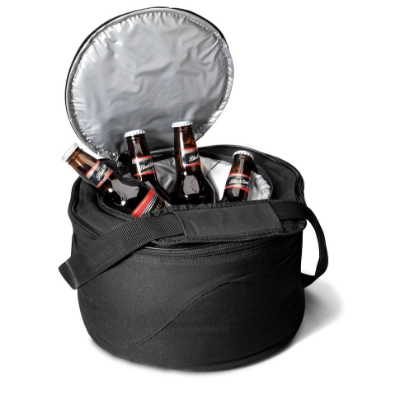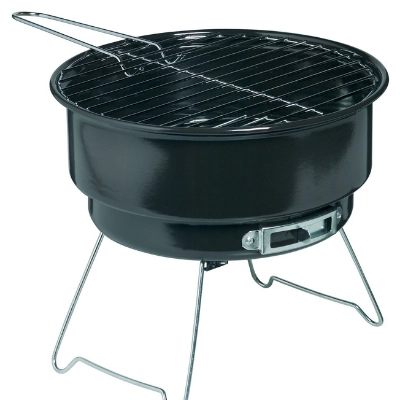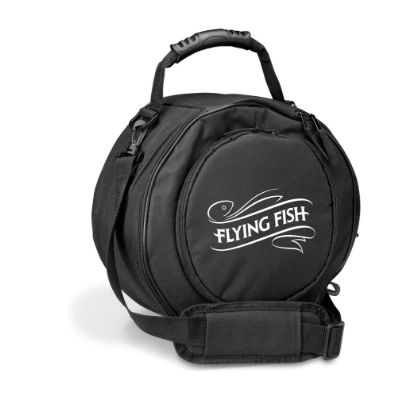 Portable BBQ
Portable BBQ, the only item everyone will need for sunny days. Ever been to a braai, lunch or decided to get away for the day or weekend and overload yourself with cooler bags, food bags and just have too much to carry? With our portable bbq cooler bags, going for braai's and adventures just got a lot more fun and super easy!

Our BBQ bags fold away into a cooler bag, so you can whip out your mini BBQ and keep the drinks cold. Lessen your load and bring ease into your adventure, with a product that offers a 2-in-1 function, perfect for every braai, beach outing, picnic or camping weekend. Carry everything in one go!

The foldable away BBQ cooler features an adjustable and padded shoulder strap that is removable.
Promotional Cooler and BBQ Set
Promotional cooler and BBQ set is the perfect end of year gift idea for your clients or staff. A unique and useful item that will bring joy and great times. Imagine your brand being part of fun filled and festive moments. The ideal corporate gift for your special clients or valuable staff members, to show your gradtitude.

This cooler and BBQ set is also fantastic for promotional events, especially any outdoor events. If you are having an end of year function and want to promote your brand, this is the product for it!

Your promotional gift has to attract potential clients and interest while maintaing your existing clients, with this BBQ cooler you can do both. Everyone loves a gift which they can actually make use of.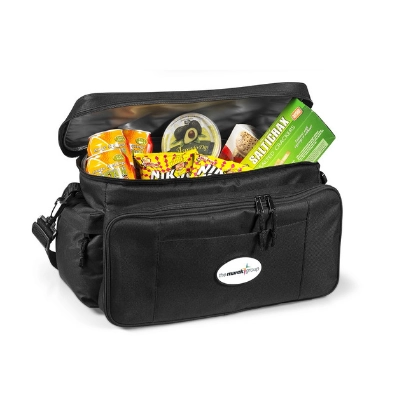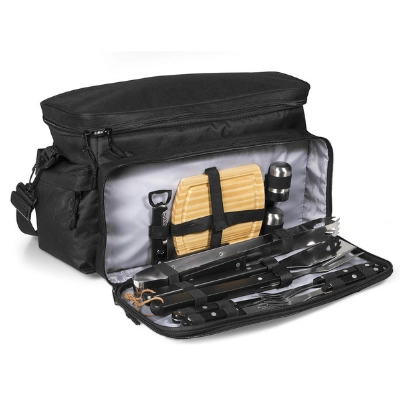 Mini BBQ Grill
Mini BBQ grill, perfect for camping, outdoor adventures, picnics and weekend getaways. Easy to pack into your car and carry. Save space and travel light with a BBQ and cooler set which offers you ease and convenience.

A trendy and handy gift, that will have your logo standing out. BBQ cooler bags brand beautifully and grant you long lasting branding value. Make your brand pop by promoting your brand in a fun and different way.

Imagine your branded BBQ cooler in every home, at every braai, party, camping spot and beyond! Everyone loves a good barbeque and cold drink, why not let your brand be the one to keep the festivities going?
Folding BBQ
Folding BBQ, one of our top sellers for outdoor products, especially for summer promotional products or end of year gifts for clients. Clients usually re-order this stunning corporate gift because of the superb quality and usefulness of the product. The large branding area is another benefit, which means your logo will be visible and noticed.

The large branding area adds to the success of your marketing strategy and the promotion of your brand. The folding BBQ cooler is the perfect product for your marketing your brand.
Browse Now
View Our Latest Blogs
Email Us