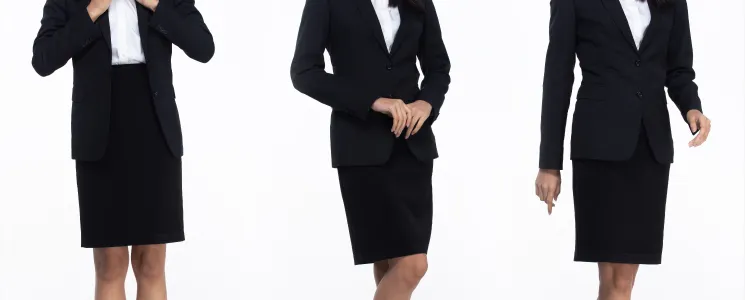 Mariska Venter
Updated 08 December, 2021
Brand Corporate Pants, Skirts and Belts today through Brand Innovation!
Start with requesting a quote from the passionate team at Brand Innovation, to get a feel for what you'd be looking at in terms of what you have available to spend.

It's a good way to compare the investment in corporate branded clothing as opposed to other forms of advertising and promotions; you'll find it'll cost you a lot less and go so much further than you could on other promotional ideas.
Corporate pants, skirts & belts for ladies
The visionary team at Brand Innovation has spared no effort in offering a wide range of corporate pants and skirts for ladies, so that whether your team is in the office, out on the road or on the floor of your retail store, you'll find the right style to suit your image.
The ladies on your staff will love you for taking from them the daily stress of trying to decide about what to wear day after day, and, the same applies for the men on your team!

If yours is a very corporate environment you'd probably be looking at skirts along the lines of the Ladies Ava Stretch Skirt or Ladies Cambridge Skirt, which are stylish and comfortable enough to be worn daily.

The ladies corporate pants available from Brand Innovation, ranges from leggings and stretch jeans, to the more classic Ladies Cambridge Stretch pants or Ladies Statement Classic pants.

Denim jeans feature strongly too, including Fashion Denim jeans, stretch jeans and the ever-popular Ladies Urban Stretch jeans.
Corporate pants for men
Denim is of course repeated in the men's range of jeans from Brand Innovation, and, in order to retain a unisex uniformity in your team, this range also includes Fashion Denim jeans, Urban Stretch jeans and Retro Jeans.

If mixing and matching corporate pants, skirts and belts gets a little wearying for you, the team at Brand Innovation will be more than happy to put their experience at your disposal, just to make life easier for you.

Barron Tapered pants and Cotton Chino's, Stretch Chino's and more, make for the more corporate environment, while the Fairway and Cargo Shorts make a showing here too, for the less formal work environment.
Let Brand Innovation dress your staff from top to toe!
When you choose Brand Innovation as the team to dress your staff in the best quality corporate clothing, you'll find a team that'll make you feel the way you should; you matter, as do all your ideas and plans for increasing brand awareness the easy and most cost-effective way!
This imaginative and creative team will go all out to assist you with well-laid plans for all your marketing campaigns, at exceptionally competitive prices.

Call Brand Innovation today, or request a quote on your favourite corporate pants, skirts or belts, and soon you'll be joining millions of businesses around the world who increase brand awareness exponentially, through investing in promotional gifts and corporate clothing!
You don't necessarily
have to
brand the corporate pants, skirts or belts when you buy them from Brand Innovation, simply buying them in bulk is going to save you a small fortune; the more you buy, the less you pay!
This goes for branding
corporate pants, skirts and belts
as well. The cost of branding goes down, along with the cost of the corporate clothing items.
If the image of your company is as important to you as it should be, then dressing your staff through Brand Innovation is an investment that'll give you greater returns than virtually any other form of advertising, especially if you're a small to medium business owner.
There's nothing that can increase brand awareness quite as quickly as having anyone associated with your company wearing your logo and legend as they move through daily life, in the office and out on the road.