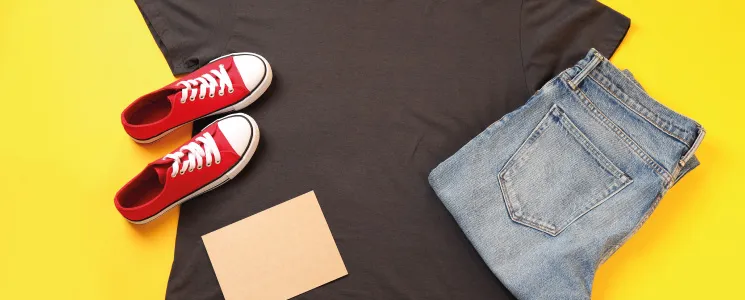 Where Can I Buy Altitude Clothing in South Africa?
Branded clothing
is an excellent way to improve your company's brand recognition. It can be used to create unity within the workplace, as well as, promotional gifting to either thank existing clients for their business or find new customers.
Corporate Uniforms
Corporate clothing is a great way to differentiate employees. By embroidering your company logo on shirts, you can create brand awareness. This is an excellent approach for staff who deals with clients, whether it is in your office or public setting.
In some instances,
corporate clothing
is used in place of a work uniform. It will give your staff a more professional, corporate look without the sternness of an official uniform. Corporate clothing will also create the feeling of comradery, which means you'll have happier, more loyal employees.
Promotional Gift Apparel
Branded clothing
can also be used as promotional gifts. Typically, this will be a t-shirt containing the company logo. Promotional branded clothing is mainly used to increase the visibility of your brand since it will be distributed to staff, casual workers and customers.
We don't have to tell you just how awesome the
Altitude Clothing brand
is. You probably already know. That's why you're looking for the best place to buy it, right?
Well, you've come to the right place! You can shop the Altitude clothing and gift range to your heart's content at Brand Innovation. Along with many other high-quality brands, we offer an extensive variety of Altitude products to choose from.
Buy Altitude Clothing Online
The perfect canvas for your logo, our range is designed with premium quality and appealing materials, suited for a diverse range of industries and activities. You'll find all the basics, boardroom attire, and leisurewear you need.

Altitude is proud to present its full range of aprons, golf shirts, t-shirts, workwear, body warmers, hoodies, fleeces, sweaters, tracksuits, and jackets, which are all designed with careful attention to detail, carefully selected fabrics and a variety of colours to suit your corporate and promotional needs.

Order your Altitude branded clothing from Brand Innovation. We are proud to be a leading Altitude Clothing distributor in South Africa. We've been supplying top quality promotional clothing and products for many years. Not sure where to start? Need a quote? Speak to one of our team members today. Alternatively, head on over to our online store and place your order.