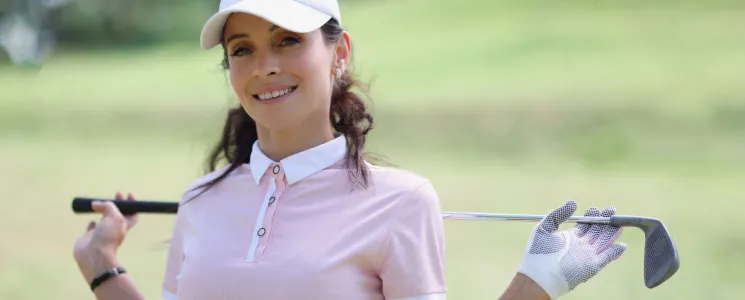 Mariska Venter
Updated 15 December, 2021
Perfect the Art of Promotional Gifting for Golf Enthusiasts with Gary Player Branded Items
The Right Promotional Gift Will Give You Maximum Brand Exposure
Take time to research your clients. If they love playing golf, give them something they can enjoy like a Gary Player pitchfork or golf balls. When you visit the Brand Innovation online store, you'll see that we have so many different branded gifts to offer South African outdoor enthusiasts. And if you have a hard time deciding which ones to choose, you can trust us to use our imagination and creativity to assist you as best we can.
Gary Player Range
Brand Innovation is pleased to stock this range! It's true what they say, first impressions last. And with the
Gary Player range
, you can expect high-quality items that will blow your clients away! The Gary Player range includes the following products:
- Eversharp pencil
- Golf balls
- Pitchfork
- Panel cap
- Golf towel
- Shoebag
- Multi-purpose bag
- Golf t-shirt (ladies & gents)
- Long sleeve shirt (ladies & gents)
- Umbrella
- Various bags and more
Our friendly team is standing by to ensure you impress your customers and ultimately grow your bottom line. We have many years of combined experience in the promotional gift and corporate clothing industry. What sets us apart from our competitors is our passion and love for what we do. Add to that creativity and innovation and you'll find the perfect combination for your promotional gift campaign.
If you require the services of exceptional promotional gift suppliers that are also affordable and reliable, you've come to the right place.
Get in touch
with the team at Brand Innovation today! Alternatively, head over to our online shop to order your Gary Player products today!
If there's one thing we've learned from our many years in the promotional gift industry, it's this: what you give is more important than giving in itself. We've seen too many failed marketing campaigns due to business owners not thoroughly researching their target audience, and ending up giving the wrong gifts.

Promotional gift marketing is extremely lucrative if done right, more than other costly conventional forms of advertising. In fact, these traditional marketing strategies seldom have long-lasting effects. Corporate gifts offer an excellent return on investment and ensure brand exposure well into the future.

When you invest in promotional gifts and clothing, your investment is more than simply a branded item. It becomes something that is used by your client over and over, which reminds them of your brand every time they use it.