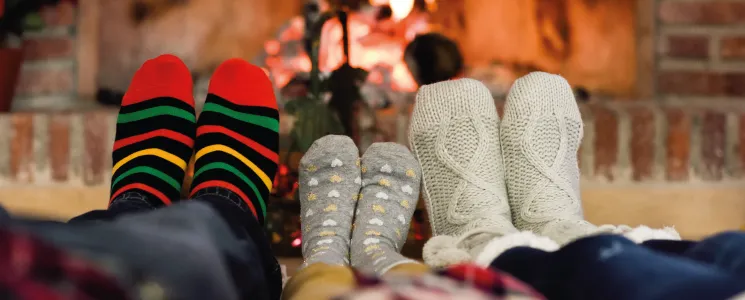 Mariska Venter
Updated 24 February, 2022
5 Corporate Gifts Ideas That Will Make Your Customers Love You
So you know that giving promotional gifts are an important part of your marketing strategy but you also know that giving the wrong gift can do more harm than good. But how are you supposed to know which promo gifts will work and which ones won't?

The answer is simple. You don't have to know. You only have to hire a great promotional gift supplier like Brand Innovation. They will be able to help you choose the best gift for your clients.

In the meanwhile, here are some excellent suggestions from the experts.
#1 Stationery
Stationery has been and will always be a great promotional gift. People will never stop using pen and paper, no matter how advanced technology becomes. There is just something about ink on a piece of paper that will never grow old.
#2 Clothing
Clothing is a great way to market your business since it can be used in two ways. You can either provide your staff with
branded clothing
or you can give your clients a nice golf shirt or jacket that will remind them of you every time they wear it. Or you could do both for maximum effect.
Do take care to consider the season you're currently in. Handing out
Winter Warmer
in summer might not have the desired impact as it would during the winter months.
#3 Health and wellness gifts
In recent years, many people have become more health and weight conscious. Thus giving gifts related to wellness, is always a good option. Gift ideas include water bottles, gym towels or sports bags.
#4 Technology gifts
We use technology every single day thus it makes sense to include it in your promo gift selection. Gifts like USB flash drives, portable speakers or power banks are great options.
#5 Eco-friendly gifts
Show your clients that you care about the environment as much as they do by giving eco-friendly gifts. Eco mugs, stationery or bags should be on top of your eco list.
Choose A Reliable Corporate Gift Company
There are plenty of corporate gift companies in South Africa to choose from, so make sure you consider the following before making your decision.
They Think out of the Box
Most promotional gift companies stock generic gifts such as pens, clothing items and stationery. But what you need is a supplier that's innovative and can think out of the box. Stocking eco-friendly products is one such example.
Extensive Product Variety
A big selection of products is crucial, especially if you plan to make your gifting more personalised. A reputable gifts company will have many gifts to choose from. They will also be able to advise you on the best gift option for your specific client.
High Product Quality
While product variety is vital, what's even more important is that the products are high quality. Nothing says "I don't value your business" like cheap corporate gifts. Make sure the company you hire offers quality products that will last.
Speak
to one of the experts at Brand Innovation today and let us help you choose the perfect gift.