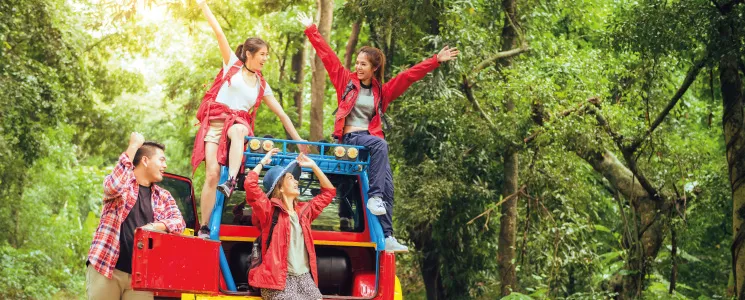 Top Reasons to Invest in Altitude Outdoor Clothing
A growing number of companies are developing products that last for a long time, reducing waste and allowing people to consume less. Altitude aims to create versatile,
durable clothing
for people who value experiences more than things. When you remove clutter from unnecessary purchases, you only own things that truly matter and enhance your life. Below are the top reasons why Altitude Clothing should be your number one choice.
Durable, High-Quality Materials
Outdoor clothing has to withstand the rigours of outdoor travel and perform well to keep you comfortable and safe. If you head into the backcountry in cheap clothing, you'll probably end up wet and cold with a ripped shirt or pants.
You'll want to buy a brand such as
Altitude
that uses high-quality fabrics. Make sure clothes are comfortable and functional by choosing things that have a blend of materials. Cotton/polyester blends, for example, can be super soft, durable, and quick to dry.
Shirts made from both wool and polyester combine the benefits of natural and synthetic fibres. You will stay dry and warm as it wicks away moisture. Wearing wool also has the added benefit of being naturally anti-odour! Spandex and other stretchy materials are often used in outdoor clothing to ensure a natural fit.
Flexible Design
We like something that can be worn all day on the trails but still look decent when we go to dinner or drinks with friends.

The boxy jacket and clunky pants of the past are no longer fashionable. People want clothing that fits well and looks good. Furthermore, they desire clothes that are conducive to an active lifestyle. Getting to work by bike and staying in the same outfit all day is more convenient. Altitude makes it possible to wear modern designs, such as travel and trail pants that have a bike-friendly roll-up system.

By choosing high-quality outdoor clothing, you can rest assured that your clothing won't fall apart when you need it most. There is no need to replace your old pants every season because they have holes and worn out spots.

When heading out for a weekend in the wilderness, what you wear should be the least of your concerns. Producing clothing that is good for the environment, the people who make it, and the consumer requires careful thought and consideration. Many of these products are more expensive, but they're worth the price in the end. You will save time and money in the long run if you buy clothing that will fit better, and last longer.
High-Quality Altitude Outdoor Clothing
If you are looking to invest in the finest outdoor quality as promotional gifts for your clients,
Altitude
is the best brand. For more information about Altitude Outdoor Clothing or to place an order, get in touch with Brand Innovation today.