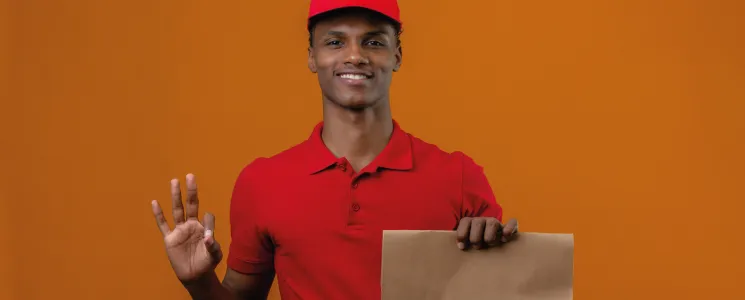 Why You Should Incorporate Cutter & Buck Branded Shirts into Your Brand Identity
Use Branded Clothing to Project the Image Your Brand Deserves
Society tends to judge people by their clothes. Providing high-quality workwear to your employees instantly establishes a professional business image that helps you attract and retain your customers. Wearing
branded clothes
as an employee will make you stand out from the crowd. This is important. Especially when the competition is fierce and you need all the possible benefits to stay ahead. Improving team spirit is also a natural consequence of branded clothing. This leads to the goal of raising brand awareness and developing a corporate identity, but it makes employees feel like they are part of a team striving for a common goal. You can't buy a great team spirit among your employees, but you can nurture it with a simple strategy such as branded golf shirts.
Are Cutter & Buck Branded Shirts Right for You?
Given the purpose of most brand strategies, it is becoming increasingly clear why branded clothing is so effective in building brand identity. Why is brand identity important to your business? Simply put, brand identity is all the visual elements of a brand that consumers perceive. Visual elements include symbols, colours, and designs, all of which work together to create a recognizable image. The importance of this identity cannot be overemphasized. Consumers will soon recognize a positive and established brand identity. This increases your chances of consumers trusting your brand and reduces doubts about the quality of your products and services. This trust makes consumer loyalty more prevalent.

Branded clothing can have a positive impact on the workforce within the company. If done correctly, it can also strengthen the brand goals of your business. Providing employees with clothing such as golf shirts and T-shirts can enhance their morale, pride and determination while at the same time strengthening the image of the business they work for. Deciding to implement a uniform policy across the enterprise also creates authority, responsibility, and expertise among employees.
Almost all types of work environments or professions are suitable for branded uniforms. Give your staff the opportunity to stand out from the crowd for all the good reasons, especially if they work in a front-line customer service position. These are just a few of the reasons why buying high-quality shirts for your employees can benefit your business.

At Brand Innovation, we provide customers with a range of branded shirts and Cutter & Buck is one of them. Their superb craftsmanship ensures that countless golfers can rely on their premium apparel for maximum comfort. If you're looking for high-quality sportswear, Cutter & Buck is the brand you're after.

We are an experienced company offering branded clothing and corporate gifts for a wide range of customers. Over the years, Brand Innovation has worked with companies in all industries. In an increasingly competitive and volatile economy, you can find the best branding solution for your business to help you differentiate and establish your presence. The days when good products and services were enough to ensure your future success are long gone. Today it's about the customer experience. The quality of customer service determines whether the customer will return in the future or go to a competitor. Our branded golf shirts allow teams to have a professional and unified image and establish customer relationships. For more information, get in touch with the team or visit our online shop today!