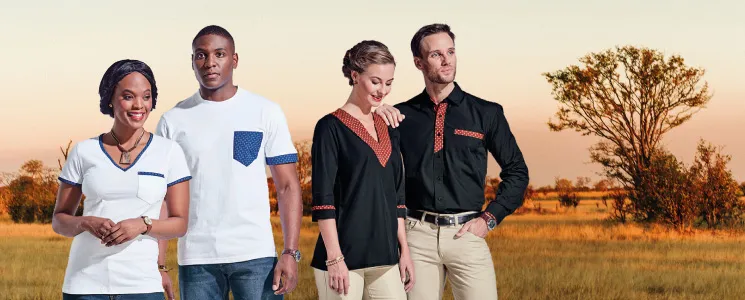 Dos And Don'ts Of Giving Branded Clothing as Gifts
Businesses big and small use branded promotional gifts as part of their marketing strategy and get an excellent return on investment. This is because, even in 2021, promotional gift campaigns remain one of the most cost-effective methods of securing new clients and maintaining a client base.

Branded gifts can be a powerful tool, but you have to know how to use them. Below are some dos and don'ts that will help you select great branded gifts for your clients.
DO:
Get to Know Your Target Audience
Taking the time to understand your target market will make your brand seem clever and more relevant.
Learn from Your Competitors
Take time to investigate the branded gifts your competitors distribute and figure out why they chose those specific products. The purpose isn't to copy them but to take their strategy and make it even better.
Think of Unique Ways to Get Attention
Think out of the box so you can impress your target audience. It could be the branded gifts themselves or the way they are delivered. People are busy, and they are bombarded with ads 24/7. They don't have time for ordinary or dull. Think of clever ways to get noticed.
DON'T:
Be Cheap
Don't skimp on quality because you want to save a few rands. Your company image is at stake. If you hand out cheap branded gifts that break the second you use them, people will connect them with your brand. By investing more money upfront, it will boost the way your brand is perceived and increase your bottom line in the long run.
Make People Feel Uncomfortable
While it's good to be creative, there's a fine line between being creative and just plain weird. Keep politics out of promotional gifting to avoid stepping on anyone's toes.

Hand out Branded Clothing Without a Strategy

Figure out what you want to accomplish. Do you want to spread the word about your company (brand awareness)? Do you want to build relationships with current clients (customer loyalty)? Or are you hoping to attract new customers (new business)?
If you're looking for
affordable promotional clothing
that's also high-quality, this is the brand to use. The brand includes the following:
- Bokang t-shirt (men and women)
- Tebello golfer (men and women)
- Teboho lounge shirt for men
- Tshepiso blouse for women
- Tshepiso lounge long sleeve for men
If you're still not sure about how you can use branded clothing to your advantage after reading these tips,
speak to the experts at Brand Innovation
today.