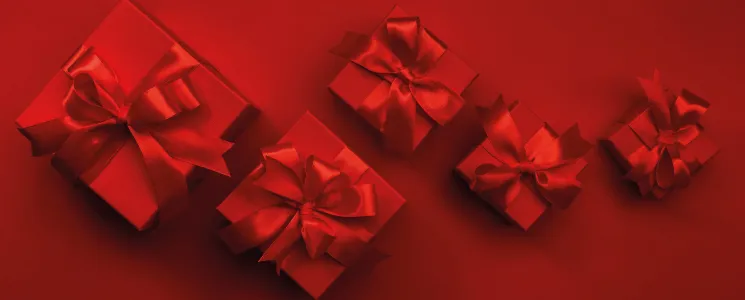 Corporate Gifting 101: Types of Corporate Gifts
In a world where nothing comes for free, people appreciate gifts. Especially if they are high-quality items and useful. These gifts don't have to be wildly expensive, they just need to impress the recipient with a bold design or out of the box nature.

Another reason why promotional gifting is so effective is because of the high impression rate. Every time your recipient uses their branded item in public, more people become aware of your brand. The longer they use it, the more eyes will see it.
Types of Corporate Gifts
Birthday gifts
Joining gifts
Festival gifts
Years of service gifts
Conferences and events gifts
Want to get in on the promotional gifting scene but not sure where to start? Here are some
excellent gift ideas
to impress your clients this winter.
Branded Jacket or Bodywarmer
Nothing says "Thanks for your business" like a warm jacket or bodywarmer that's discreetly branded. While you want your brand to be noticeable, you also want to keep it small to motivate the recipient to actually wear it. If the quality is good and the branding is unobtrusive, you're nearly there.
Thermal Coffee Mug or Flask
Have you noticed just how quickly coffee turns cold during winter? Thermal mugs not only keep your coffee warm while at your desk but also allows you to take your coffee on the go. This will make the part where you sit in traffic a little more tolerable.
Scarf, Gloves or Socks
As we've mentioned before, any type of clothing item will be welcomed with open arms. But be mindful when making your decision. You'll want to choose the comfiest pair of socks you can find that will keep cold feet warm and snug. Don't be too outrageous when it comes to colour, especially if you're not very familiar with a specific client. Natural colours are always a safe bet.
Wine
If there's one thing that can help combat the cold, it's wine. If your client is a wine lover, they will appreciate a nice bottle of red, no matter the season. Be sure to ask which type of blend they prefer before you buy.
So we've already established that promotional gifting is beneficial for your business, but why?
Building your brand is the most important part of marketing and when handing out promotional gifts, you promote brand recognition.
Promotional gifting is a low-cost marketing strategy in a very competitive market.
By distributing promotional gifts you are able to reach more customers as well as build existing customer loyalty.
Promotional gifting offers longer-lasting exposure to your business since your potential and the existing customer will be using your gift on a regular basis.
Don't expect to see results if you buy the cheapest gift you can find and slap your logo on it. That's not the type of message you want to convey to your clients. Well planned, creative promotional gifts will go a long way. Your customers will know you are serious about the quality of products and services you offer. And they'll be using the item for longer which means more exposure.
At Brand Innovation, we have whatever it takes to keep your clients happy and coming back for more. Get in touch with the team for more information, or navigate to the online shop to place your order today!