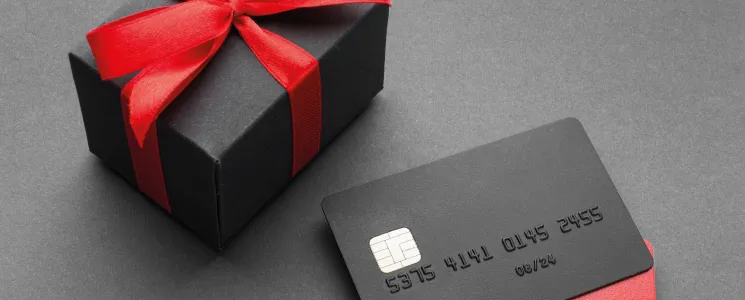 Where to Buy Corporate Gifts and How to Set up a Successful Gifting Campaign
Corporate gifts say a lot about you as a company. Like how important quality is to you or if you put a lot of thought and strategy into projects. Any business can give away gifts and hope for the best, but if you give out quality, innovative and creative branded promo items, you will be ahead of the competition.
Corporate Gifts: Why Are They Important?
Since building your company's brand is the key to growing your business, it's important to utilise every
marketing opportunity
available to you. Branded Gifts are a low-cost marketing strategy that will help you reach more customers as well as build customer loyalty in the long run.
According to sageworld.com, 80% of consumers own at least 5 - 10 promotional gifts from various companies and 85% of them do business with those companies after receiving said gift. Why would that be? Because people like familiar things.
Get the Most out of Your Corporate Gifting Campaign
Know Your Target Audience
Taking the time to understand your target market will make your brand seem clever and more relevant.
Learn from Your Competitors
Investigate the branded gifts your competitors offer and find out why they chose those products. Rather than copying their strategy, try to improve it.
Find Unique Ways to Get Attention
Impress your target audience by thinking outside the box. Consider the branded gifts as well as how they are presented. Today's consumers are inundated with ads 24 hours a day. They have no time for ordinary or dull advertising. Find creative ways to catch their attention.
Don't Be Cheap
Don't skimp on quality because you want to save a few rands. Your company image is at stake. If you hand out cheap branded gifts that break the second you use them, people will connect them with your brand. Investing more money upfront will boost the way your brand is perceived and increase your bottom line in the long run.
Try Not to Make People Feel Uncomfortable
While it's good to be creative, there's a fine line between being creative and just plain weird. Keep politics out of promotional gifting to avoid stepping on anyone's toes.
Always Have a Strategy
Figure out what you want to accomplish. Do you want to
spread the word about your company
(brand awareness)? Do you want to build relationships with current clients (customer loyalty)? Or are you hoping to attract new customers (new business)?
That is a question with an easy answer - Brand Innovation. With many years experience in the gifting industry, you can trust us to know our stuff! We keep up with current trends to provide you with the widest selection of branded corporate gifts you can ever imagine. There is something for everyone. Our online store makes it easy to place an order fast and efficiently.

Get in touch with the Brand Innovation team today and make a lasting impression on your customers.