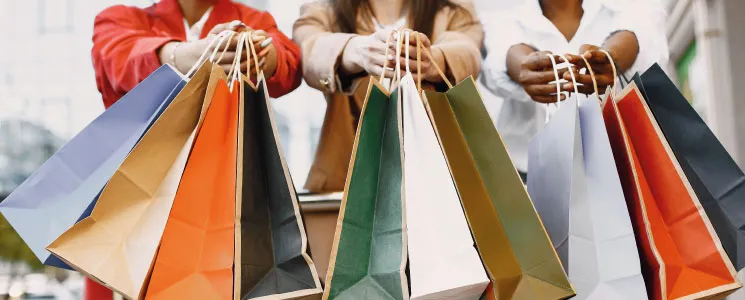 Who Buys Corporate Gifts and Why Is It Important?
For many years, promotional gifts have been used to build brand recognition. People have become sceptical about the effectiveness of internet marketing now that they can track the results easily. Branded gifts will still affect your sales, therefore they should be included in your marketing strategy.
Corporate gifts are primarily used to increase brand recognition, but when they are used with a call to action, they are successful. You can be sure to
build brand awareness
as well as increase your bottom line no matter how you choose to integrate it into your campaign.
Who Buys Corporate Gifts?
Regardless of the industry, marketing plays a key role in a company's growth and profitability.
Corporate gifts
are beneficial to anyone who wishes to grow their business. Corporate gifting is highly valued by the following industries:
Educational Institutions
To increase their visibility, colleges and universities can use promotional products, such as personalized stationery, luggage, and clothing. The goal is to attract students to their clubs and activities to help them be recognized by the local community.
Financial Establishments
Banks, security and insurance companies use promotional gifts to keep customers loyal and to make sure they are in the forefront of their minds any time they use their promotional pen or keychain.
Healthcare Facilities
Often, hospitals, pharmaceutical companies, nursing homes and shelters will give out gifts, such as drug organizers, to promote their services. This is so that the product not only becomes an advertisement, but also a useful tool on a daily basis.
Charitable Organizations
To raise donations for charity advocacy, they use promotional products to inform people about their organization.
Trade and Architecture
With the expansion of the construction industry and the need to increase trade every year, it is more critical than ever to make your name or company name more memorable. Giving customers small gifts will help them remember you.
Professional Associations and Clubs
The members of associations and clubs interact regularly. To show your appreciation for the club and association, you can put more time into making sure they feel valued by giving them a small reward or gift.
Real Estate Brokers
Real estate agents compete to get your business as property sales are more competitive than ever. Realtors can greatly benefit from promotional products. It helps to build relationships by giving customers something to remember them by.
Car Dealerships
To succeed over their competitors, car dealers must keep their promotional products accessible to potential customers.
Professionals
Lawyers, doctors and consultants are just some professionals who use promotional products to promote their services. These professionals need to be recognized, so a promotional gift is a smart choice.

In the right circumstances, a marketing strategy that relies on promotional products can be very rewarding and very successful, both in terms of sales and revenue. In addition, promotional products can be used to build brand awareness and reputation. For more information or to order quality corporate gifts at affordable prices, get in touch with Brand Innovation today.