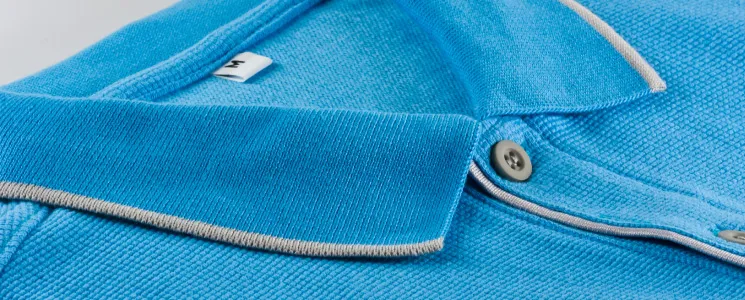 Mariska Venter
Updated 02 November, 2021
Make the most of your promotional budget with branded golf shirts
Get ahead of your competition in style
There's no doubt that businesses have to do all they can today in a tough economic landscape to keep their profile up. A business that dresses their frontline staff in tasteful branded golf shirts ensures that they have a uniformly professional style, which reinforces the fact that your business takes your brand and service to the next level.

Competition is even tougher out there today than ever before, and, with advertising budgets shrinking, getting ahead of the competition with a simple investment in promotional clothing like branded golf shirts, will cost you a lot less than many other forms of advertising that don't last very long.
Support local sports & outdoor events
If your company is involved in local sports, supporting your favourite team with branded golf shirts and other promotional sports items will give your brand long-lasting traction.

Brand Innovation also supplies a range of quality promo t-shirts that fit in perfectly with any sporting events and other outdoor events, such as tradeshows. Your brand and legend will go a very long way on cost-effective quality like this!
Long-sleeved or short-sleeved golf shirts
The huge range of golf shirts available from Brand Innovation includes long-sleeved and short-sleeved styles, most of which are unisex. No one needs to be left out where it comes to kitting out your staff in stylish branded golf shirts, or gifting clients with these welcome golf shirts.
Golf shirts for kids from Brand Innovation
Imagine how impressed your client will be when you give them and their children tastefully branded golf shirts! It's a sure way of keeping your business in the forefront of their minds, and, it's also a fantastic way of introducing others who see these golf shirts to your brand, products and services.

This will mean a little bit of sweetening up the PA to find out more about your client, in terms of the sizes you may need to order for the kids, but it'll be well worth any buttering up you have to do!
Contact Brand Innovation today!
If you've never invested in branded promotional clothing before,
contact
the passionate team at Brand Innovation today to get started on a marketing trail that will have no end once you get a taste for what promotional clothing and gifts can do for your brand!
Whether you use branded golf shirts for your own staff, or invest in them to give to clients, you'll be making the most of your promotional budget with what, in effect, will become walking billboards for your brand.
Whether you choose to brand any promotional gift from tech products to promotional desk items or branded clothing, you're ensuring that your investment will be one that gives phenomenal returns far into the future.
Golf shirts are functional and comfortable, worn anywhere from the office to construction sites and leisure activities, and, they're perfect for both men and women.
Branded
golf shirts
in South Africa will always be a winner in our generally mild climate, which makes them a really versatile promotional gift for valued clients and suppliers.