Blog
---
Branded Corporate Socks
Branded corporate socks are a hot new clothing item that is a great addition to any corporate uniform. Take the next step into a pair of socks that can be branded with your company or brand logo.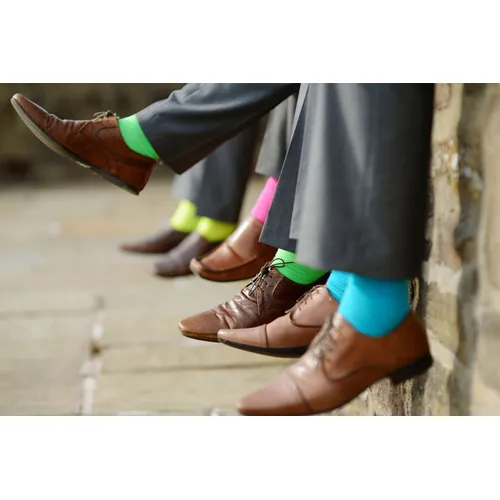 Socks are an essential part to most day-to-day outfits and more so in the corporate world, where the uniform is smart and put together with stylish often closed shoes. So why not add some fun to your corporate wardrobe with a pair of socks that can suit your company or brand colour.
Company uniforms are vital parts to any business, clothing items branded with your logo on enhance the experience of your brand and aid in projecting your brand identity to the world. Unify your company image further, complete the look of your company's representation.
Add an element of vibrancy and fun to your office with funky and quirky socks, that can be designed with your needs in mind.
The corporate world can be a stiff and structured world, which is often required for certain professions to reach successful and climb the ladder of business, although that does not stop you from adding a lightness and joy to everyone's day.
Corporate gifts and corporate clothing is all about cultivating a unique and specific look, which is what everyone does, with socks your company or brand can stand out and become iconic through a unique clothing item, which brings smiles and a sense of positivism into the working environment.
Promotional Socks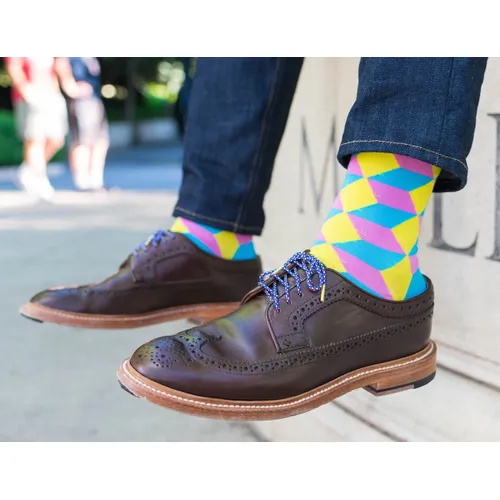 Promotional socks are kicking off and taking over. With more exciting patterns, artsy prints and creative designs becoming more available everyday, boring is out and funky is in!
Marketing products have two aims, the first is to create brand exposure which by association increasing your brand's visibility, reach and sales. The second and most overlooked element is that of communication and creation of a human connection. Often marketers and branding agency forget to incorporate the aspect of feeling, the most human thing that exists. Creating such a connection between your brand and your clients or customers is the key to successful and meaningful business.
Branded Socks
Branded socks provide your brand or company with visibility, brand reach and branding value.

Socks are a great way to promote your brand in a unique and fun way, which offers customers a useful product that can be used again and again. Brand your logo onto them and always be visible or on the mind's of everyone. Choose from cool and funky colours to make your brand pop and stand out.

They are ideal corporate gifts, which present something different and functional. Adding them to a neatly packaged gift collection is great, as it will complement other gifts well. If your company is hosting an event, conference, expo, trade show or golf day, socks branded with your logo will fit any occasion. Tie your event together with a pair of socks.
Order your pair online today!
Email
info@brandinnovation.co.za
Contact 0861 111 954
Please note for custom designs, our lead time is 6-8 weeks.
View Our Latest Blogs
Email us