Welcome to Brand Innovation, South Africa's Premier Corporate Gift Company
Brand Innovation has been supplying corporate gifts and clothing in South Africa for over 14 years. Brand Innovation has a strong team of capable staff who will help you with your corporate gifts, promotional items and all your marketing products. Our team is friendly, efficient, dedicated and focused on delivering a superb service. Our aim is to give you peace of mind when dealing with us and to delight you. We are here to add value to your marketing campaigns and to help your brand look great! We believe in the power of branding and branded items and in what we do.

Should you have a marketing campaign and need ideas, we are here to assist you and will give you great ideas to choose from to suit your budget. Let us add value to your below the line marketing activities. We will source and brand a large variety of promotional items, give you ideas, plan and project manage your corporate gift campaign. We deliver door-to-door to anywhere in South Africa.

We are your marketing solution from start to finish! Here to help you with your branded corporate clothing, corporate gifts and promotional items in Johannesburg, Cape Town, Durban and anywhere in South Africa.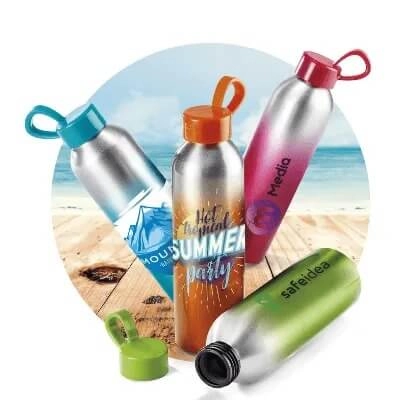 Promotional Products Supplier in South Africa
Promotional products supplier in South Africa, we can supply you with excellent quality corporate clothing, branded stationery, exclusive corporate pens, unique mobile technology, eco-friendly gifts and so many more unique promotional and corporate merchandise!

Branded corporate gifts are lasting favorites because they keep your name at the forefront of your customers' attention daily. Always in use and in sight, a promotional product offers long lasting value and becomes a walking advertisment for your brand or business.

Our range of promotional items and corporate gifts can suit any budget or marketing need. If you are looking for luxury items, we have high-end Montblanc pens and some lovely genuine leather notebooks and bags. Are you looking for end of year gifts for executive clients or staff? We have awards, gift sets and great tech items. Or if you are looking for something completely different, how about a travel mug, lunch cooler, headphones, shopper bag? We have it all! Browse through our categories to find exactly what you are looking for. Promotional products are what is needed to add to your marketing in 2020 and in 2021. In times of change we need to keep marketing, keep doing what we can do best and keep positive. You want your brand to be top of your customers' minds and promotional items have stood the test of time in being low cost and high brand value items.

End of Year Gift Ideas For Clients
End of year gift ideas for clients
- We are here to help you prepare for your year end function. We supply end of year gifts, corporate luxury gifts and long service awards. Demonstrate your appreciation for executive clients, business partners and staff. It is important to acknowledge and value your employees and clients.
Year end gifts hold great value and significance as they are a tangible item of your gratitude towards your staff or clients. A gift that will always surge memories of pride and enhance the connection between your clients or staff to you and your business.
Our range of corporate clients gifts include; an array of stunning notebooks, executive diaries, genuine leather bags, beautiful picnic bags, various outdoor items, travel gifts, high-end technology and so many more elegant products that are practical and useful. For more
year end gift ideas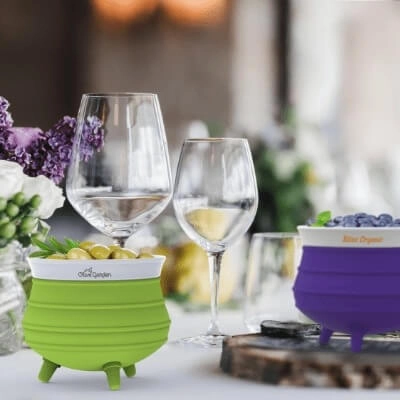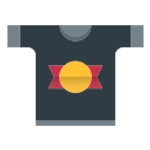 Corporate Clothing
Corporate clothing is what helps to unify a company, business, organisation or brand. Being successful in business weighs heavily on your brand or corporate identity. Presentation and representation is key to clients and customers taking your company seriously. Dress your staff in smart, stylish and professional clothing that they can be proud to wear. Let your clients and customers be greeted by sophistication and warmth.


Winter is an especially good time for corporate clothing, we supply an array of corporate uniforms and garments such as; corporate jackets, bodywarmers, beanies, gloves and scarves. Branded clothing holds great brand exposure and visibilty for your companny. The wearer becomes a walking advertisement for the company and in this way everyone engages with your brand on a daily basis.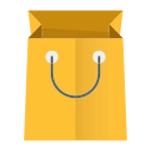 Promotional Merchandise
Promotional merchandise helps communicate and strengthen your marketing message via useful promotional products and marketing items. Promote your brand in an efficient and effective way with branded items that are unique, offer excellent branding value and are practical. Useful branded products keep your brand visible. Think of all the times you've taken notice of a branded notebook, water bottle, pen or bag, how you can locate the brand, colour and message in your mind because you have been exposed to it daily.

Marketing products that are branded with your logo, grants your brand the ability to create human emotion and connections with clients and customers. Promotional merchandise goes beyond the item, the power lies in its use and purpose to someone's daily life and how your brand can be part of their every step, so essentially you gain free walking advertising.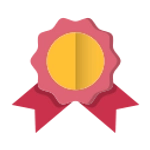 Corporate Gifts
Corporate gifts help to create a strong connection between your company and your employees or clients. Gifting an executive client or long serving staff member, is a vital part of doing business, to show your gratitude and appreciation for them. We supply everything from long service awards, high-end technology gifts, gift set, luxury gift items and so much more. End of year gifts for clients is an excellent way of acknowledging how much you value your clients and employees.

Gifting corporate clients with executive gifts are excellent for conferences, company events, trade shows or any event that requires branded company products. Corporate branding is how you present your company or brand identity with unique and useful branded gifts.


Promotional Products Industry In South Africa
Promotional products industry in South Africa is an increasingly competitive and exciting industry to be in. It's an industry that recognises the power of branding as a marketing tool, and what it can do for our clients. In 2020, every industry will see the effects of the Corona Virus on their industry. Many industries will be badly effected. Now is the time to ensure your brand stays top of your customers' minds. A well priced promotional item like a coffee mug or silicone phone card holder with your logo on it, will give your brand a marketing boost. Let your customers know you are available to help them.
Power of Promotional Products
Power of promotional products lies in their long lasting use and branding value. Think of the most successful energy drink company in the world, or the most successful cooldrink company in the world. We don't even need to say the names themselves, which is the strongest indicator of a successful marketing campaign! These companies have all used promotional products to help build their brand - branded glasses, lanyards, clothing.
Benefits of promotional products
Studies tell us that relative to other marketing methods, the benefits of promotional products are significant. Promotional items are the most likely to prompt action in the consumer. Incredibly, this is as true for your teenager as it is for your grandmother. Regardless of age, promotional items are the most effective method to lead your customer down the path of purchase. So what is it about promotional products that makes it such a powerful and effective marketing tool?

There are a bunch of reasons. Firstly, promotional products are incredible in that they're useful to the consumer, and so we're inclined to keep them. This applies to even the most simple promotional product: a branded pen, a mug with your company logo.

Everyone can always use an extra pen, no one would fight off one more mug to delay washing the dishes by another cup of tea. Promotional products have a more permanent place in the everyday lives of customers. We engage with promotional products every day, and so the brand becomes much more familiar. It is pretty intuitive that brand exposure is more effective when your logo is on an item that customers look at every day. This isn't just speculation: research tells us that this is exactly what happens.
Promotional Swag Items
Promotional swag items are at their most effective when the customer who receives it keeps the product, and engages with it as much as possible. This is the only way to increase brand exposure and build your brand. Unfortunately, promotional swag items don't serve their purpose in the trash! This is why useful or novel promotional items are so important. Promotional mugs for business, for example, provide an everyday function that ensures that the customer hangs on to your product. The more useful, the more it is used, the more your brand gains exposure! This is especially true for branded clothing.
Company Swag: Custom Branded Promotional Swag Products
It's clear just how important of a marketing tool custom branded company swag is. Of course the most important benefit of custom branded promotional swag products is how effectively it leads consumers down a path of purchase. 9/10 people recall the branding on a promotional swag item.

But it's not just recall that is important, the company swag also resonates with the consumer better. 82% of people have a more favourable impression of the brand after receiving a promotional item, and 83% are more likely to do business with the brand.

But taking a potential client out for a round of golf is also probably going to make him recall your brand and more likely to do business with you. This may be true, but the difference is that promotional swag products are an extremely cost effective marketing tool with a huge amount of reach. Whereas a round of golf has the reach of one person.
Promotional Products South Africa
Promotional products South Africa, we are a proudly South African company, who delivers from Johannesburg, Cape Town and Durban nationwide. Brand Innovation supplies branded promotional products throughout South Africa. The warehouses that we dispatch from are based in Johannesburg, Cape Town and Durban respectfully. So no matter where you are, we can deliver to you. We pride ourselves on being able to give you the best and most efficient service around. Our friendly and experienced Account Executives are ready and waiting to help you find your perfect promotional products!
Promotional Handout Ideas
Promotional handout ideas we offer are unique and interesting, which generate conversation around your brand, and make use of word-of-mouth to gain brand exposure. Novelty promotional items can really help you gain the spotlight in a competitive marketing world. Electronic gifts are often really novel: like our solar powered keyring torch or silicon USB wristband. Quirky interesting products, like a chalk mugs, or fidget cubes are lighthearted, fun gifts that delight your customers.
Unique Promotional Giveaway Ideas
Unique promotional giveaway ideas are an exciting way to spark the interest and engagement of your customers. Your customers are more likely to keep giveaway items if they're useful, trendy or fun. Of course the functional branded pen or branded USB has a really important promotional role to play, because they're so useful. But novelty promotional items can really peak interest in your business.
Promotional Pens
Promotional Pens are a great, cost effective way to get your brand out there. They're also ways to inspire creativity and thinking. With a pen and a train ride, you could be enabling the next JK Rowling to jot down their ideas before they get to their destination. You could help someone draft their novel. With your pen and a smile, you can be the first contact between two souls who were meant to be together. You could give someone the tool they need to apply for university, to be an architect, to draft a building. A pen that you provided someone could be what they used to sketch the rough of the next Mona Lisa. A promotional pen is a small thing, but it has big potential.
Promotional Gift Suppliers
Promotional gift suppliers in South Africa cannot contend with the service of Brand Innovation. We are a constantly expanding business with a national presence. The efficient dedicated work of our staff is evidenced in our 13 successful years in the industry. Corporate branding is our passion and our expertise. We prioritise our customer service, and uphold the highest standards of ethics and quality. As promotional gift suppliers, we deal in an increasingly competitive industry. Our efficiency, high quality corporate apparel and excellent corporate branding ideas are unparalleled. It's important to us that both our customers and suppliers feel respected when dealing with Brand Innovation.

As promotional gift suppliers, we deal in an increasingly competitive industry. Our efficiency, high quality corporate apparel and excellent corporate branding ideas are unparalleled. It's important to us that both our customers and suppliers feel respected when dealing with Brand Innovation.
Promotional Gifts Cape Town
Promotional gifts Cape Town - Brand Innovation is based in Cape Town, but we supply promotional gifts nationwide door-to-door. Regardless of if you're in the busting city center or the middle of nowhere, if you have a postal address we will deliver to you. We are promotional gift suppliers and boats an immense range of promotional gifts. You can chat to our staff for any corporate branding ideas, logo gift ideas, or below the line strategy.
Below The Line Advertising
Below the line advertising is a form of advertising that does not use television, radio or other media to advertise a business. Instead, it involves promotion in the real world. A below the line strategy can include corporate gifts, or promotions where promotional gifts and promotional products are handed out.

Branded promotional items and branded clothing are an amazing form of nature, because of their permanence. Your customer doesn't just see your brand in the flash of a billboard she passes on her way to work, or in between in the segments of the TV show she'd prefer to be watching.

With promotional items, customers are interacting with your branded item on a day to day basis. This makes your brand name incredibly familiar. The more useful or novel a promotional item is, the more it makes your brand visible and distinctive.
Corporate Gifts in Africa
Corporate gifts in Africa, we usually deliver to one address in South Africa and you can arrange collection.

Or we can see where in Africa you are based and get a quote to deliver directly to you.
Corporate gifts are a fantastic marketing tool and have many advantages over other marketing methods. People always remember who gave them a gift and when you give someone a corporate gift, it gives your company that extra special personal touch. It also makes your customers feel six times more appreciated than other kinds of media would, and twice as loyal.

On top of that is also spreads your brand message even further. A promotional gift, even something like a t shirt or a pen, is a statement piece. When your client uses it, they are bringing your brand to everyone they come into contact with.

Africa is a developing continent and it grows more every day. Give your business the edge with corporate gifts in Africa.
Eco-Friendly Corporate Gifts
Eco-friendly corporate gifts and green promotional products are an amazing way to align your brand with environmental issues. Most paper consumption takes place in the office, so businesses have the opportunity to choose environmentally sustainable promotional products contribute to preserving our natural resources. For example a range of notebooks, pens, pencils and stationary made out of 100% recycled paper is available.

New innovative green products are also on the market, and make for fresher more novel promotional products. Our Eco-Friendly Gifts page has a ton of options: like solar powered keyring torches, solar-powered lamps, kinetically powered torches, or solar power banks.

Branded desk plants are also available as an incredible eco gift choice. Choose a Box of Hope, which is a lovely ceramic pot and cactus seedlings, the ideal low maintenance indoor plant for the office. Or take a look at our desk lemon trees: a lovely gift that signifies the growth of your business and staff. Replant in a garden when it gets big enough, and watch it grow and bear fruit.
Best Corporate Gift Company in South Africa
Best corporate gift company in South Africa, we believe that Brand Innovation is the best at what we do in South Africa because we care. We deliver your products on time and really like to help our clients. Everyone is constantly working to improve on our service delivery and marketing innovation.
Corporate Clothing South Africa
Corporate clothing South Africa, Brand Innovation is a premier supplier of major promotional clothing brands including US Basic, Gary Player, Barron and Elevate. Corporate clothing can be a great way to make your company stand out. What better way to do that than with a brand that you can trust to provide you with quality garments. The brands that we supply are high quality, beautiful products that will look great with your brand

Corporate clothing is a way to unite your employees. Uniforms bring a sense of togetherness to a group of people, it means that you all stand for the same ideals. Uniforms are also generally made to be functional as well as identifiable. If you need a corporate uniform that is warm but also allows free range of motion, a body warmer is a great way to go. We also have aprons, pants, shirts and a wide variety of t shirts, golf shirts and jackets to suit your needs. Whatever it is that you're looking for, we would like to help you get it. And if you can't find what you're looking for, shoot us an email, we'd be happy to try and source it for you!
Corporate Uniforms
Corporate uniforms serve the same purpose as an army's uniform. They unite the wearers under one banner, for one cause and the same ideals. Sports teams too. A sports team needs to know that they can trust each other in order to play together. A uniform is a symbol of shared ideals. It also helps that the opposing team is wearing a bright colour that says 'Don't pass the ball to me!'

A corporate uniform has the same purpose. To unite employees for the same cause. At Brand Innovation our aim is to delight our customers and provide great service. That's what we stand for and a uniform is a symbol of that. When the uniform goes on, it's go time! It's time to work. Uniforms bring people together, they make us more focussed.

More than that, if you're working in an environment where things can get messy, like a bakery or in construction, a uniform will help to keep plain clothes clean and free of flour, dust, paint or icing. They can also be for safety. A pair of steel toed work boots can save your toes on a construction site. High visibility work vests and hard hats are also important things to have. All of those things are uniform as much as they are safety gear, and they are all available from Brand Innovation.
Corporate Uniforms South Africa
Corporate uniform is an absolutely essential part of building a brand. We are proud to supply a vast range of high quality corporate apparel. A uniform communicates a united, professional team to the customer. It ensures that each staff member maintains an appropriate level of professionalism in their appearance. Uniforms have the added advantage of equalizing everyone in the office in terms of clothing. They also allow your employees to really feel that they're part of the team, in a very visual way. It lets them feel comfortable in the workplace whilst still looking professional.

Corporate uniforms serve the same purpose as an army's uniform. They unite the wearers under one banner, for one cause and the same ideals. Sports teams too. A sports team needs to know that they can trust each other in order to play together. A uniform is a symbol of shared ideals. It also helps that the opposing team is wearing a bright colour that says 'Don't pass the ball to me!'

At Brand Innovation our aim is to delight our customers and provide great service. That's what we stand for and a uniform is a symbol of that. When the uniform goes on, it's go time! It's time to work. Uniforms bring people together, they make us more focussed.
More than that, if you're working in an environment where things can get messy, like a bakery or in construction, a uniform will help to keep plain clothes clean and free of flour, dust, paint or icing. They can also be for safety. A pair of steel toed work boots can save your toes on a construction site. High visibility work vests and hard hats are also important things to have. All of those things are uniform as much as they are safety gear, and they are all available from Brand Innovation.
Workwear Cape Town
Workwear Cape Town: we supply workwear in Cape Town and door-to-door around South Africa. We supply corporate uniforms in a various kinds of styles, so that you can reflect the culture of your workplace in your choice. The vast range also allows you to choose the level of formality appropriate for your office. Brand Innovation is also an overalls supplier, tracksuits supplier, conti suit supplier and high visibility clothing supplier. We are singular solution for all the uniforms your business needs.

But a corporate uniform doesn't have to be boring or unflattering. We supply an array of stylish and trendy corporate clothing. Branded golf-shirts are becoming an increasingly popular choice for corporate wear. We are the foremost suppliers of corporate golf shirts and branded golf shirts. They strike a unique balance between professionalism and comfort.

Branded high quality golf shirts are also excellent items as promotional products or giveaway items. These corporate uniforms also offer seasonal options. Golf shirts make excellent summer corporate wear, as they're a stylish but modest and breathable option.

Winter is often a difficult season for corporate wear. Winter corporate wear needs to be both warm and functional, whilst still looking professional. Striking that balance is exactly what we consider when we choose the brands that we supply.

We supply corporate clothing brands that we really love as a team. We still use the corporate wear from years ago, as the brands we choose are of the highest quality and durability.

Check out our corporate uniforms catalogue for the full range of corporate clothing we have on offer.
Corporate Clothing Winter Jackets
Corporate clothing winter jackets are a well-received part of corporate uniform. Winter is an important time to keep bundled up warmly, as much at work as anywhere else and a corporate clothing winter jacket is a great way to do that. At Brand Innovation we have a wide selection of beautiful jackets to choose from, with features and colours that will really make things stand out from the crowd. We have great, high quality jacket brands, jackets with hoods, pockets, softshell and hard shell. If a jacket is what you're looking for, Brand Innovation has you covered!
Golf Shirts
Golf shirts make a superb corporate uniform item. They're light, breathable, allow for free range of motion and come in an incredible range of fabrics from natural to synthetic and back again. The collar and placket gives them an edge over a standard t shirt, giving them that extra formal appeal. This is what makes them so great for uniforms; they look smart. And as they were originally intended for sports, having been invented by French, seven-time Grand Slam Tennis Champion Rene Lacoste, they're also great for sports uniforms.

We have golf shirts in fabrics that aid in moisture control, some with raglan sleeves, and even high visibility golf shirts with bright coloured fabrics and reflective detailing. We have such a wide range of products so that you have the widest selection of products to choose from. We want you to be able to get your perfect corporate Golf Shirts.
Slazenger Clothing
Slazenger clothing is a range of high quality clothing items that have been used for corporate branding for a very long time. Over a century and a half, in fact. Slazenger clothing was founded in 1855 and has been strongly associated with sports ever since. Slazenger has a particular affiliation with tennis. They provide the tennis balls for the Wimbledon tennis tournament every year.

At Brand Innovation we believe in the products that we sell. We often use them as part of our own corporate uniforms and we love Slazenger. Our staff regularly wear Slazenger products that we branded several years ago, and it still looks brand new. That's a real statement of quality. Slazenger is a brand that prides itself on high quality production combined with the latest in modern comfort and technology. This kind of drive is what makes Slazenger Clothing such an amazing brand, both to wear and to brand for yourself.
Matric Jackets
Matric jackets are a rite of passage when you're in high school. It's something to let the other grades know who you are, a reward for all those years of hard work that you put in. Started from the bottom, now you're here! It's something that tends to stay with you, too. Even if it's just for when you're chilling at home, a matric jacket is a long term, sentimental investment and is a great way of holding onto your memories of high school. With our range of gorgeous, high quality jackets and friendly, knowledgeable Account Executives, we're ready to help you find the jacket that you're going to treasure.
Corporate Branding Ideas
Corporate branding ideas should be according to what you want to communicate to the customer. If you merely want to get your name out there, useful products are always the best. Branded notebooks, pens and other stationary are common for a reason. But there are equally useful but unique options out there, for companies who want their brand to stand out. Branded USBs, power banks, chargers, and umbrellas are everyday useful items to consider. But if you want to align the brand sophistication and exclusivity, it's important to look at luxury corporate gifts and higher quality branded items.
Corporate Branding
Corporate branding is vital for marketing your brand or business. It is your communcation point between your company and your clients or customers. Branding is how you present your brand identity to the world, via branded products and promotional merchandise items.

Our corporate branding methods include:

Embroidery is an ancient art that still holds true through to the modern age. Using thread and needles, we stitch your design into your garment or product. This creates a gorgeous, textured finish that looks wonderfully professional and is bound to make your brand stand out. Many of our garments come with a standard 10cm x 10cm embroidery included in the price, just one of the many ways we are working to make your order as easy and enjoyable as possible. However if your branding falls outside of that size limit, you will be charged in full for the embroidery. Embroidery is charged per stitch, for the amount of thread used, rather than by colour. Our embroidery machines can stitch your brand in up to nine colours!

Screen printing is the act of pushing ink through a stencil onto the product. It works best for flat colours and is great for making your logo really pop! It greats beautiful block colour logos without any gradients or shading and can be used to easily fill in large areas of branding! We can screen print in up to six colours per logo, depending on the branding limitations of a product, but a one colour print is the most cost effective option.

Laser engraving on clothing is a relatively new branding method in the industry and one we are proud to be able to offer to our clients. The engraving removes the dye from the surface of the fabric without compromising waterproof fabric. It can also be applied over zips, seams and buttons, making it a wonderful, subtle branding option. It can also be paired with our other branding options for a really stunning brand.

Pad printing is the act of transferring ink from an engraved plate to a soft silicone pad which is then pressed directly onto the product. It's a really great option for s single colour print that we often use with our tech devices like our power banks and USBs.
Printed T-Shirts
Printed t-shirts are always a fabulous marketing tool. A t shirt printed with your brand turns any person wearing it into a walking, talking billboard for your company. It gets your brand out and moving and seen by many more people than if it was just being projected on a screen. It also gets people talking about the brand. Human being as are naturally inquisitive being and someone is always going to try and read a t shirt. They may even ask where you got it, especially if your brand is one that they don't know, or one that they wish they had a t-shirt for. A promotional t shirt is the gift that keeps on giving.
T-Shirt Printing
T-shirt printing is an excellent form of promotional wear. Giveaway t-shirts using custom t-shirt printing is a uniquely effective method of branding. This is because you are supplying someone with a comfortable, fashionable item of clothing that they really want to wear. The wearer then simply does the marketing for you. Merely by going through their normal life, your brand is exposed to whoever sees that person.

And we supply high quality t-shirts that are supposed to be worn again and again. If you scale that single t-shirt up to a thousand branded t-shirts, you can really start to see the effectiveness of t-shirt printing and branded t-shirts.

But we're not just talking about cheap poor quality t-shirts that the receiver inevitably uses as pyjamas. We only supply high quality t-shirts made to last. Our collection has a range of extremely trendy styles in comfortable materials so that your customers want to wear your branded t-shirts in their everyday lives.

It goes without saying that custom t-shirt printing offers a fantastic option for corporate wear and corporate uniforms. We have variety of price range options: our Jozi basics t-shirt is a high quality cost effective product designed for seasonal staff intake, or casual staff. The Barron t-shirt is a higher end product, designed for long term employees. Chat to our account executives about the product most appropriate for your corporate uniforms or corporate attire.
T-shirt Screen Printing
T-shirt screen printing is not the only branding option we have available for your promotional clothing and branded clothing. We also do t-shirt embroidery for custom t-shirt printing and t-shirt debossing. Some materials work best with particular types of t-shirt printing. We recommend consulting with our account executives who have expertise in t shirt screen printing.
What is branding?
What is branding? This is a deceptively simple question, that scrapes the surface of a wealth of research and thought. A brand is the impression a customer has of your company. It's the face of the business. Yes it refers to a logo, font, jingles, advertising and all the other visual element we commonly understand as a "brand". But it's much more than that too: it's the credibility of the business and its values that are attached to the visual. It represents what your business stands for, its culture and its philosophy.

A brand acts to give your business a distinctive and memorable personality, to make it distinctive from your competition. This means that when we see a particular logo, or hear a jingle, we know exactly what company is represented by that logo, what their product is, and what kind of quality of service can be expected of them. A brand makes your business familiar to the consumer, that results in a repeat base of loyal customers.
The Importance of a Brand
The importance of a brand lies in its ability to clarify an overarching mission and philosophy of the company. This draws both customers and employees who emotionally connect with this. It generates loyalty in employees who feel like they are working for a greater purpose that they believe in.

It also means a brand can sell something more than just a simple product. You are selling something that adds to the customer's idea about themselves. For example, a business can choose associate its brand with sophistication or luxury (and price its product accordingly), or being cool and exclusive.

Companies are often valued at a number much higher than just the sum of their hard assets. This is the work of a brand: it adds value to the business.
Building a Brand
Building a brand is an exciting project to undertake! The most fundamental step to building a brand is doing everything possible to make your brand visible - brand exposure is the essential component that connects your name and logo to the message you want to send to your customers.
The marketing world is pretty vast. There are an array of advertising forms for your business to choose from.
Television and radio adverts
Newspaper and magazine classifieds
Catalogues and leaflets
Billboards
Promotional items and corporate gifts
Product placement
And of course a business's web presence and social media activity is becoming more and more important.
Of course conventional forms of broadcast and print advertising are great options (although, they're increasingly pricey options). A cheaper option for businesses is the use of social media, a new, exciting resource available to businesses who want to build a brand. You can communicated directly with your consumers in a way that was previously impossible. It's a tough environment though! Social media is saturated with businesses trying to be seen and heard. It's really easy for your brand to get lost in the feed.
More importantly, advertising vehicles aren't just supposed to let your brand be briefly seen by customers. They should make your brand familiar to them and prompt the consumer onto the path of purchasing from you. Promotional products are an advertising form uniquely leveraged to do exactly this. This is why we cannot overstate the importance of below the line advertising! Bringing your business's name into the physical world where the public can see it on an everyday basis.
Giveaways For Corporate Events
Giveaways for corporate events is such an effective way to give out branded merchandise and unique company swag, because it lets you target a really specific market. If your advert on TV is targeted at students, you still have to pay to advertise to all the viewers that your product is irrelevant to.

But promotional giveaways and event freebies let you take your product directly to your market. So you can hand out swag pens on a university campus, if that's your target market. Alcohol sellers can take their promotional items to bars and clubs to reach alcohol drinkers. You can distribute company swag at a conference or expo in your specific industry or gifts for trade shows. This is how giveaways for corporate events can directly and so effectively reach your customers.
Unique Employee Appreciation Gifts
Unique employee appreciation gifts are perfect for end of year gifts for employees or coworkers. It's essential for a business to acknowledge the commitment and good work of its staff, as well as appreciate its clientele. A high quality, unique or thoughtful corporate sends a strong message to its receiver that they are valued and appreciated.

We supply Parker pens and Sheaffer pens, which are ideal for this kind of gift. They are both functional and luxurious, these pens are not your everyday gift. For more ideas take a look at our End of Year Gift Ideas page.

Executive desk organizers are perfect corporate gifts for clients. A digital clock and pen holder, or an executive desk holder with memo pads, are understated professional options for executive desk organizers. If you have any frequent fliers on your staff, the executive travel gift set is an excellent choice! This gift box includes a sleek luggage tag, passport holder and combination lock. A Ferrighani suit carrier is also a perfectly suited end of year gift for any employees who travel often for business.
Employee Gifts for Years of Service
Employee gifts for years of service are esteemed and important gifts, that reward the culmination of years of hard work of loyal staff members. While it was common in our parents generation for employees to serve at a single company for their entire adult lives, we see this phenomenon increasingly rarely. It is not uncommon for millennials and young people to not stay at one job for more than one year. The difficulties companies face due to this trend are obvious: it is more difficult to generate a consistent workplace culture, staff do not stay long enough to justify the training that goes into their appointment, and few people stay on to train newer employees. More importantly, employees do not stay long enough to generate the sense of purpose and loyalty to their company that generates a high standard of integrity and work ethic. It is this environment that it is all the more important that companies give out milestone awards for employees.
Milestone Awards for Employees
Milestone awards for employees function to acknowledge the service and commitment of staff members, who have dedicated huge portions of their lives to fulfilling the vision of the company. This kind of recognition can demonstrate to younger members of staff that their dedication to the company will not go unappreciated. Celebrating milestone awards also shows how a single employees hard work contributes to the bigger-picture success of the company. Starting a tradition of rewarding the most dedicated employees can boost morale and generate a workplace culture where people feel valued, and respected.

The workplace environment is an important aspect of a company's brand: it speaks to how the company values its staff. Whether your employee anniversary gifts are branded or not, it contributes to how your staff and even customers come to understand the brand. Corporate gifts for employees are an amazing opportunity for a business to send a message of how much it values and appreciates the work and dedication of its staff. This can really impact the work culture of a business.

But milestone awards for employees should really reflect the depth of appreciation of the company. Presenting a long time employee with a cheap token or thoughtless object can be slightly disappointing at best, and straight up insulting at worst. The receiver should really feel valued. High quality corporate gifts, luxury corporate gifts or unique corporate gifts are a must in this scenario. But there is no blueprint for what a company should do, or what you should give. What do you give an employee after years of service? It can be a delicate situation.
Best Employee Anniversary Gifts
Best employee anniversary gifts really denote the quality of service and dedication that the staff member has contributed to the company. Whether it is a maintenance staff member or a CEO that is being rewarded, each employee makes a unique significant contribution to the company. This contribution should be proportionally celebrated. We recommend a range of luxury gifts for this purpose. We can suggest many employee anniversary gift ideas or long service award ideas You can take a look at our Luxury Gifts page, but specific recommendations include:
Our range of luxury leather items, such as
Geniune leather travel bags, laptop bags, tablet stands and wallets.
High-powered power banks.
Stunning giftsets.
Excellent quality notebooks.
Useful travel items.
Awards.
Technology Gifts
Technology gifts offer a range of great advantages. The advances that we've made in medicine and communication in the last few decades alone are astronomical. Operations that used to have high fatality rates are now considered very minor surgery. International video calls can be made from just about anywhere, from multiple platforms with just the touch of a button. What better way to celebrate all the advancements that human beings have made in the wold of technology than to give someone the gift of technology? A pen that also functions as a USB and a touch screen stylus? A power bank? A pair of great headphones? How about a waterproof Bluetooth speaker? All of these make for superb gifts in our miraculous modern times.
Branded Power Banks
Branded power banks are incredibly popular corporate gifts. In this world of modern technology, they're really useful and with your brand on one of ours you can put a smile on someone's face or pull them out of a tight spot. Giving someone a power bank is a great gift. We have a range of power banks in different sizes, styles and colours. We even have some that run on solar power! For a truly powerful selection of portable charging devices, Brand Innovation comes out top.
Branded Pens
Branded pens are a hallmark of the promotional products industry. It may seem an almost obvious promotional item choice, because we shouldn't fix what isn't broken. It's all down to a simple fact: we use branded pens in the workplace every day. Even the most diehard technology geeks in Silicon Valley need to take notes in a meeting.

And so branded ballpoint pens and other branded pens are a useful stationary item that customers hang onto, to use unthinkingly in their working lives. This usefulness directly leads to brand exposure for your business.
Parker Pens
Parker Pens is a world famous brand and where ever in the world you go, you will be sure to see the Parker brand. Parker is one of those timeless signature pen brands. It's the kind of quality that gets handed down from generation to generation, remaining as gorgeous as it always was. When choosing a great quality, beautiful pen for a special corporate or commemorative gift, Parker Pens have stood the test of time. Our top sellers are the IM and the Jotter.
Branded Parker Pens
Branded Parker pens are an example of a more luxury pen choice. These make wonderful corporate gifts for clients. They may be beautiful and sophisticated, but Parker pens South Africa are also a useful stationery item to be used in the workplace. This is what makes branded Parker pens such a perfect corporate gift.

A Parker pen is almost an obvious choice for an end of year gift. The Parker Jotter Red Ballpoint Pen makes for an excellent corporate gift, as it has the option of engraving. The Parker IM Stainless Steel Chrome Trim Ballpoint Pen and Pencil Set is also a beautiful option, displayed in smart Parker Pen box.

We are Sheaffer pens suppliers in South Africa. Also with an opportunity for beautiful engraved branding, the Sheaffer Sentinel Brushed Chrome Gold Trim Ballpoint Pen is a classic choice.
Montblanc
Montblanc is pretty much the name in luxury writing instruments. Hugh Jackman can be seen three metres tall in the jewellery store windows of malls, dripping with Montblanc merchandise. When you're looking to give a truly special gift, or if you really want to make a statement, Montblanc is the way to go. Here at Brand Innovation, we have a long standing relationship with Montblanc, and are one of the few promotional companies in South Africa who supply the brand.

For beautiful, quality corporate gifts that have a long standing history of excellence, look no further than Brand Innovation in partnership with Montblanc.
Montblanc Pens South Africa
Montblanc pens South Africa are supplied by Brand Innovation. We are, in fact the top reseller of Montblanc pens South Africa to the corporate market. The brand name speaks for itself in this instance: this high end luxury pen choice is the perfect corporate gift, or year end gift for clients.
Cross Pens
Cross pens have been making waves in America since 1846 and like the ripple effect, they've spread across the globe, providing beautiful quality writing instruments. They stand proudly behind their history of quality. Cross is a brand of gorgeous writing instruments that are great for celebrating a special occasion.
BIC Pens
BIC Pens are an international powerhouse. They make for beautiful, cost effective promotional products. They have been around since 1945 when Marcel Bich and his partner started a small business making parts for fountain pens. Their business expanded rapidly into the global entity it is today, holding the monopoly in markets across the globe. It's the top pen brand in Europe, India, South America and Africa, coming a close second in Oceania and North America. Even though it is a premier producer of disposable pens, lighters and razors, Bic works hard to give back to the communities that it is involved in as well as helping to prevent the exploitation of the environment. They also have very strong social ethics, making sure that all their employees get the best training. Bic is a brand worth standing behind.

Bic pens make for fantastic promotional products, with many customisable colour choices for the barrel, clip, tip and ink. This makes them the ideal product to brand because when it comes to personalising your promotional Bic pen, the sky is the limit. Brand Innovation has been one of the top five leading suppliers of Bic pens for the last 11 years, making us a great choice to provide you with your perfect promotional pen.
BIC Promotional Pens
BIC promotional pens are such an effective promotional product item - they're the perfect branding opportunity for swag promotional items or promotional items for conferences. BIC promotional pens are rightfully a popular choice for promo goods.

But the world of branded pens is not limited to cheap promotional pens with logo.

We also supply high quality pens and luxury branded pens that fulfill a different purpose.

For something a little more sophisticated, you can never go wrong with an elegant branded pen. The pen has remained a classic amongst corporate gifts, because of it strikes a unique balance between sophistication and usefulness. The Cross Century Classic Satin Chrome Ballpoint Pen, is one excellent choice. We are proud to be leading supplier of Cross Pens in South Africa. With or without branding, this sleek pen makes for a perfect high quality end of year gift for your employees or clients.
Where To Get Pens Engraved
Where to get pens engraved, we offer engraving services on the metal pens we supply. While other forms of pen branding are of course an option, engraved metal pens are an elegant and tasteful classic. In terms of where to get pens engraved: look no further than Brand Innovation.
Branded Notebooks
Branded Notebooks make for superb promotional items. They are incredibly useful items and with a wide variety of colours, sizes and styles, we've got one to suit every need. From our notebooks with pen loops, ribbon bookmarks, faux leather covers, genuine leather covers to notebooks with inserts. Notebooks or journals with your logo branded on, are a fantastic investment that provide you with long lasting branding value and exposure.
Moleskine Notebooks
Moleskine notebooks has a long and illustrious history of being used by famous artists and writers, from Picasso and Van Gogh to Earnest Hemmingway. This brand has big names behind it. What started as a little shop in Paris has since become an international artistic phenomenon. With Brand Innovation, you can have your brand represented by our range of gorgeous Moleskine books, making them truly unique.
Cooler Bags
Cooler bags are a South African essential, and we have an incredible variety of cooler bags available for every need and occasion. We have everything from the standard 6 Can Lunch cooler bag to a massive 72 Can free standing cooler that's sure to be a hit at parties and corporate sports days. We have picnic cooler bags that come with cutlery and crockery, ready and waiting for that perfect day, wine coolers that make superb promotional gifts for wine farms. We've also got barbeque coolers with barbeque tools and even one with a mini braai inside it. When we say that we have a cooler for every occasion, we really do mean it. Our coolers come with PVC, PEVA and aluminium foil linings and will look spectacular with your branding.
Women's Day Gifts
Women's day gifts, in South Africa is to commemorate the brave acts of the women who stood up to the Apartheid government in an exemplary example of peaceful protest. To honour these women and the women who work every day to make South Africa a stronger and more prosperous country, what better way than through a gift. A Women's Day Gift is a great way to let women know that you appreciate them and the hard work that they are doing.

We have a wide range of beautiful gifts to make women feel pampered, and to let them know that you value their contributions to society. From a range of gorgeous pens and pen and pencil sets for them to sign legislation-changing petitions to pamper packs to help them take a little time to relax after a hard day's work changing the world.