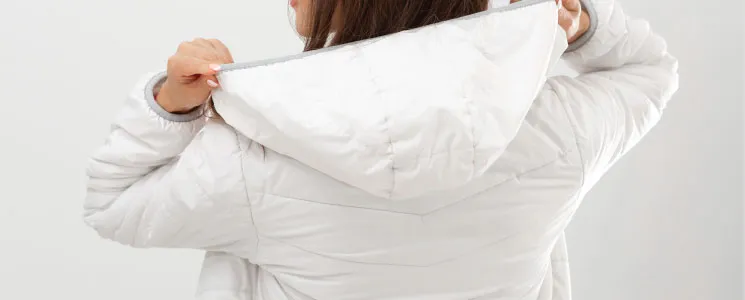 Brand Innovation offers the best in promotional jackets in South Africa!
Let the team at Brand Innovation show you how it's done!
As professionals that are passionate about guiding their clients to the very best in marketing solutions, the team at Brand Innovation works cohesively to take your ideas and turn them into reality with their creative insight.

Their wish to see your brand grow through the use of promotional clothing and gifts is a genuine one, and it's founded on their intrinsic ability to find the best ideas for each client that'll move their brand into the spotlight.

Join with Brand Innovation to bring your marketing campaigns to life, and they'll to go above and beyond to deliver all you ask of them, and so more!
If you're looking to turn your staff or clients into walking adverts for your brand, look no further than the fantastic range of
jackets
on offer from Brand Innovation.
Promotional gifts
will always have a place in creating a fast turnaround in terms of promoting your brand quickly and effectively, and, since everybody loves getting something for free, a jacket is something you can rely on to earn you great mileage.
Considering that most people will keep and wear a jacket for almost 2 years on average, the mileage you get out of
promotional clothing
generates a phenomenal amount of impressions as the jacket is worn by your client
and
seen by others.
A jacket is something that will be worn in many different public places, aside from the work place, which is what makes investing in promotional clothing one of the best ways to get a great, long-lasting return on your investment.
If people hang onto a promotional
t-shirt
for upwards of a year or more, then the lifespan of a quality branded promotional jacket will be of even greater value in the long run.
Well known brands such as Virgin, Mercedes Benz, Nike and their ilk all utilise branded jackets to re-enforce their already household names, so why not your small to medium business.
While you may not have the huge budgets that these big names have, you can be absolutely assured that you'll get the same level of brand awareness as they can, even with a smaller budget.
To make your budget count, you'll need a visionary,
passionate team
like the one at Brand Innovation to point you in the right direction, to take a smaller budget and turn it into a major vehicle to move your brand into the spotlight with an investment in branded jackets.
In terms of practicality for your staff, you can't go wrong with supplying them with stylish jackets to keep them warm in winter, as well as to present a united front for your brand that'll give clients confidence in dealing with your business.
If you make the effort to have a clean, attractive business arena for clients to enter, combined with the unified front your staff will present, you can be sure that they'll be back for more of this level of service that starts at the front door.
According to Shakespeare, 'Clothes maketh the man', an expression that at its basic means that people are judged according to the way they dress, which is an expression no truer today than it was way back then!
Why not make sure that your clients and staff are wearing clothes that carry your brand, tastefully done on quality jackets or other promotional clothing items?