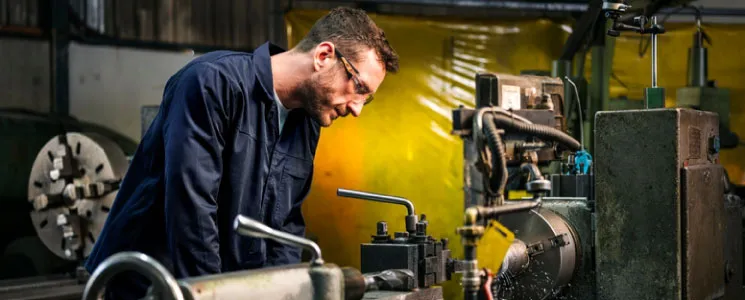 Mariska Venter
Updated 30 September, 2021
Need quality Conti-Suits in South Africa for your workforce?
Workforce Conti Suit
The
Workforce Conti Suit
is unisex, giving a uniform look for your team, whether in a warehouse or any other industry that requires your workforce to be clearly identifiable out in the field.
Available in five colours, the Workforce Conti Suit will make your team and brand stand head above shoulders of the rest!
Pair this conti suit with
High Visibility Shirts
to keep your staff safe when working in poor conditions outdoors or indoors, or, if you're looking to light your team up even more, pair the suit with a quality
Reflective T-shirt
from Brand Innovation, for maximum effect.
Rigger Denim Conti Suit
The ever popular
Rigger Denim Conti Suit
is a stylish look for your workforce, and it's the perfect vehicle with which to grow and highlight brand awareness wherever your team is active.
It's tough and durable, and, when you add High Visibility Shirts or Reflective T-shirts for additional safety and security, as discussed above, you have a workforce kitted out in real style.
Notes on ordering the correct sizes for conti suits
It's essential to note that when ordering a conti suit, you will need to order according to the jacket size, bearing in mind that the pants are two sizes smaller.

Since the suit can't be broken up, this sizing is very important. If you order a size 34 conti suit, you'll end up with a jacket that's size 34 but with pants that are size 30!

The team at Brand Innovation is happy to assist you with ensuring that you kit your whole workforce out in the most comfortable size for each team member.
Choose the professionals to dress your workforce!
The team of professionals at Brand Innovation have been dressing thousands of workforce teams in South Africa for many years, and, based on this experience, this team will help you to dress your team in a way that'll make them and your brand stand out from the rest in your industry!

Should you prefer to speak to a real person, contact Brand Innovation directly with all your questions about conti suits for your workforce, or, you're welcome to put your toes in the water by requesting a quote that'll give you a place to start, in terms of planning your budget.

From there, this team will bend over backwards to assist you in making the most of your budget, while ensuring that your brand gains the traction and spotlight that it deserves!
If you're in an industry that necessitates your workforce wearing protective conti-suits, then Brand Innovation is the best place to start.

This team has a range of conti suits that will cover all the bases for your workforce, and, should you need anything other than what is available on their website, you need only specify your needs and Brand Innovation will find exactly what you're looking for.

The sturdy material used in the manufacture of these conti suits is designed to protect your workforce on the job, as well as to provide long-lasting quality that'll promote your brand wherever these suits are worn.

Let's take a look at two examples of Conti Suits on offer at Brand Innovation: