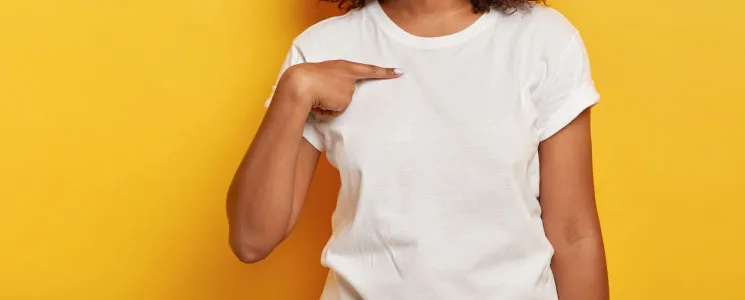 Why Branded Promotional Items Work
The History Of Branded Promotional Products
Much like the origins of any great innovation, the precise beginning of the use of promotional products, while more or less agreed upon, is not an absolute known fact.
The First Promotional Item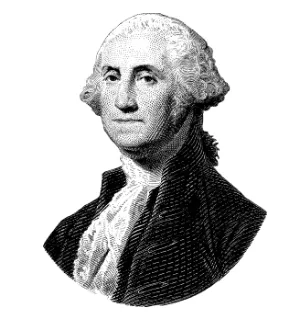 Regardless, most actors in the industry generally accept that the first significant and widespread use of a promotional product for advertising purposes was used in furthering a political agenda in...any guesses?

Yep, that's right – Uncle Sam's very own United States Of America.

This, most likely, wouldn't be a huge surprise to most people familiar with the endless comings and goings of politics in the United States. However, the very first use of promotional products in politics – nay, the world! – actually spans back to the very beginning of political campaigning itself.

Didn't expect that, did you? Well, we'll do you one better. Not only can the first promotional product be dated back to the first known political campaign in the western world, it goes back to the first-ever presidential election held in America.

Indeed, dating all the way back to April 1789, the year in which George Washington was sworn into office, promotional products have been around a good, long time.
Branded promotional items are an excellent tool in the world of marketing because they actually work. We're going to have a proper look at where they come from, how they work and why they work.
- The History Of Branded Promotional Products
- The First Promotional Item
- Tracing The Use Of Promotional Products Through Time
- A Brand With A Mission
- What Does It Mean To Have A Purpose?
- How Can Having A Clear Purpose Help You?
- What Are Promotional Products And How Do They Work?
- Branding Industry Statistics 2020
- Subconscious Marketing
- Who Uses Promotional Products?
Excellent Promotional Products For All Your Marketing Needs
Essentially, from the moment Americans realised the need for a democratically elected president, the idea of advertising by means of branding items had emerged. They definitely didn't waste any time!

If this doesn't speak for the insurmountable power of the use of promotional products, then what possibly could?

So, what was it? What did Washington's 18th-century political advisors devise to ensure he would not only make it into the premier office of the stars and stripes but maintain support nation-wide?

Buttons. Good old buttons

Now, of course, we don't mean the type of buttons you may find on your favourite formal shirt or winter coat. Rather, we're referring to political buttons.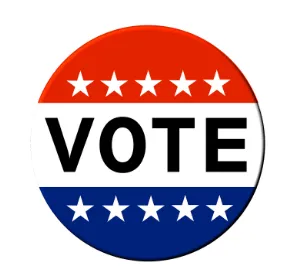 Although the use of political button badges have largely been replaced by disposable stickers today in America, they're still widely used during different types of campaigns. Button badges are certainly still very popular in South Africa and are still widely sold.

Way back in 1789, George Washington's team produced button badges bearing the phrase "Long Live The President". Since good ol' George was the nation's first president, it ought to come as no surprise that his supporters were rather fixated on his health and longevity in office. I mean, who could blame them?

Thus, the very first promotional item was born and soon it was circulated far and wide, across all the land.

Since its early incarnation in "the land of the free and home of the brave", promotion products, and button badges specifically, have taken on a life of their own, becoming a huge part of modern advertising and marketing all over the world.
Tracing The Use Of Promotional Products Through Time
However, even though promotional products were used for the first time in the 1700s, the idea didn't quite catch on in other industries in a big way for another 100 odd years.

The Birth Of The Promotional Merchandise Industry

Indeed, branded items such as calendars, rulers and other small items popped up here and there over the years. However, it wasn't until 1886, nearly a century after George Washington's successful presidential election, that the promotional merchandise industry really took off.

Legend has it that an entrepreneurial fellow by the name of Jasper Meek, inspired by his mission to maintain and encourage support for his local newspaper, came up with a grand, innovative idea to advertise his brand.

Meek, who had ownership of his very own small printing press due to the nature of his business, decided that waiting around for customers to come to him just wasn't good enough.

Innovative and keen to make a splash in the local media industry, the young businessman visited a nearby popular shoe store and pitched his grand idea that, unbeknown to him, would change the world of advertising forever.

His idea was simple – with every purchase, customers would receive a complimentary bag. But not just any bag. A special bag that had been printed on, advertising his company to all who saw it.

It wasn't long before others in the industry became aware of if Meek's ingenious creation, and soon he teamed up with Henry Beech, a local competitor, and the pair took the world by storm.

Producing loads of branded promotional products – including more bags, headgear, stationery and so on – the promotional merchandise industry was born. This is incredible, if you think of our lives today, where branded promotional items are part of our everyday lives in South Africa and in most countries all around the world.

If you think of our daily lives today, we are surrounded by printed items on a daily basis. If you go to any shop, you will have access to branded shopping bags and other types of branding at every turn. Every product will have a logo on it and there will, undoubtedly, be loads of promotional signage and advertising both inside and outside the shop.

The Market For Branded Promotional Products Takes Off

Over the next few decades, promotional product companies in South Africa, and all over the world, started popping up left, right and centre, resulting in a boom in the promo item marked. It wasn't long before the advertising industry was full to the brim with branded promotional products, corporate uniforms and corporate gifts.

Eventually, by 1904, the Promotional Products Association International (PPAI) was established, formalising the industry and providing support to those who operated within it.

In stark contrast to its 12 founding members in the early 20th century, the PPAI currently has 10,000 odd global partners.
And that, folks, is how promotional products came to be what they are today.
A Brand With A Mission
Conny Braams – the Chief Digital and Marketing Officer of Unilever – has been famously quoted as saying that "Unilever is guided by three beliefs: brands with purpose grow, companies with a purpose last and people with purpose thrive". And we've got to agree.

Arguably one of the most popular and successful brands in the world, Coke provides an awesome example of a business who:
- Knows who they are
- Values quality
- Understands the importance of brand exposure
- Guarantees consistency

...and relies on reputability.

Established way back in 1892, Coca-Cola may have grown and developed drastically over the last century and a half, but its purpose has remained much the same.

Indeed, this is boldly demonstrated in the company's mission statement, which tells the world that Coca Cola aims:

"...to refresh the world in mind, body, and spirit, to inspire moments of optimism and happiness through our brands and actions, and to create value and make a difference".

Quite clearly, having a purpose centred on ensuring quality, consistency and customer satisfaction will lead to great success.

Not matter where in the world you're operating from, if you're looking for branded promotional items in South Africa, we can help you ensure that your marketing conveys the right message.

Consistent company branding

Is your branding message consistent?
Is your product consistnet>

A number of years ago Coke changed their recipe to great public outcry.
They quickly changed it back to what their customers loved.

So although Coke is one of the world's most recognised cooldrinks, you would think that they have no need to use promotional items to enhance their brand, but they are one of the world's most prolific users' promotional signage.

Wherever you go in South Africa, you will be exposed to Coke signage on shops. Whether it's promotional advertising in Johannesburg, Soweto, Pretoria, Cape Town, Dutywa, Bisho, Port Elizabeth, East London, or anywhere in the world.

You won't come across a town or village in the remote hills of South Africa that does not have a Coke sign above a shopping outlet or spaza shop, no matter how small the village or shop.

Just because Coke is such a well-known item doesn't mean that they don't need to use promotional items. In fact, Coke's branding is so iconic that they even sell their promotional items. In South Africa, Coke promotional items have been available to purchase in retail stores like Pick 'n Pay, Clicks and more.

In addition to this, having a purpose that is linked to a specific cause will allow customers and clients to be able to relate to your brand. People want to associate themselves with businesses that are socially aware and astute and reflect their own values.

A particularly relevant example of this is the way in which a huge number of large brands and corporations have made sure to publicly and boldly express their support for or condemnation of specific political movements or personalities.

This is particularly relevant in the United States. In 2020, the Black Lives Matter (BLM) protests and global movement took the world by storm, sparking reactions from numerous well-known businesses expressing their support for the plight of activists. Among them were:

- Google
- Facebook
- Amazon
- Target
- H&M
- Levis
- Nike
- McDonalds
- Coca-Cola

...and so many more. These companies' support for BLM was most commonly paired with monetary and other significant donations to relevant organisations in America.

Now, this was a huge move by all of the aforementioned companies. By making this kind of statement, these businesses have boldly demonstrated to the world where they stand on the issue at hand.

Other than the fact that they most likely believed that pledging their allegiance was the right thing to do, this would undoubtedly have resulted in many consumers either actively supporting these companies or, interestingly enough, specifically avoiding them if they did not share their sentiments.

Whatever the case may be from person to person, these businesses chose to take a firm stand on a topic that they felt strongly about and clearly made it part of their brands' vision and mission.

Despite one's personal, social and political views, this example shows a truly powerful statement to have been made in the world of marketing.

Why Having A Clear Purpose Will Benefit Your Brand

Knowing, without a doubt, what you stand for and what your company aims to achieve will allow you to progress and transform into a brand that fosters authentic support from not only consumers but employees too.

If staff understand what it is they're working towards and the values with which they're aligning themselves, they're more likely to be proud of representing your business.

If your company has clearly identified its core values, its mission and its purpose, making it through tough times will be just that little bit easier.

And by using promotional products in Durban, Pretoria, Cape Town or Polokwane that clearly demonstrate your business's values, you'll certainly be heading in a positive direction.
What Are Promotional Products And How Do They Work?
Now that you know why it's so important to effectively advertise your company's mission, let's get right into how you can use corporate gifts, branded promotional products and corporate clothing and uniform to do it.

Promotional items are everyday items that are generally branded with a company's logo or name and either given away as gifts or sold to consumers.

So what makes them such a big deal in the marketing world? Promotional items are one of the most effective advertising techniques in the world because they are able to achieve multiple things all in one go, including:
- Widespread brand exposure
- Cost-effective marketing
- Long-term advertising
- A gesture of goodwill
- Brand recognition

...and so much more.
Branding Industry Statistics 2020
Not only do recipients of promotional products appreciate the gesture, but research conducted by the PPAI found several interesting things:
- 82% of interviewed consumers demonstrated that promotional products that they had received allowed them to develop resonance with and a more favourable impression of the brand.
- 81% of those who were questioned noted that they kept promotional items for at least a year, 41% for between one and five years.

Furthermore, the PPAI's research clearly shows that receiving promotional products encouraged customers to both go on to research the company in question, as well as the fact that it makes them 83% more likely to do business with them.

Now, to be perfectly frank, the research doesn't lie. There's no doubt that promotional items are an incredibly effective way in which to market your brand.

Now, just giving away promotional products that bear your brand name can absolutely provide you with great marketing. But there are ways to make this even more effective.

And with all these things in mind, it's time to connect the dots between the power of branding and promotional products and the importance of demonstrating your purpose through advertising.

If you are able to convey your mission to consumers by means of promotional products that are given or sold to customers, you're definitely heading in the right direction.

An awesome example of a business who has established a clear purpose and mission and has been able to effectively translate this into promotional products is Nedbank.
Eco-Friendly Advertising
Choosing a cause that has, in recent years, become a global phenomenon,
Nedbank
has aligned itself with a positive message that is incredibly relatable.
If you don't already know what we're talking about, we'll give it to you straight – it's all about
environmental consciousness.
Now, the world sure has come a long way since Al Gore's 2006 film,
An Inconvenient Truth
, that aimed to spread awareness about the dangers of global warming.
At the time, the film sparked much controversy, with people all over the world adding their two cents about the truths and myths relating to climate change.
These days, the reality of global warming is more generally accepted. Indeed, the aim to move towards a more sustainable future for generations to come is something that resonates with most people.
That's why
Nedbank's
decision to pledge it's allegiance to working towards saving the environment was such a smart and powerful move.
Part of the company's promise to be part of the environmental solution has been to focus on "
the four pillars of environmental, social, economic and cultural sustainability
". It's hard not to be impressed by this, right?
This
huge achievement has
been the culmination of 20 years of hard work and significant effort to ensure that the business's values and mission permeate every single facet of their operations. Consequently, Nedbank has become known for being the continent's
green bank
, a leader in environmental conservation.
So when companies like
Nedbank
choose a promotional item, it is expected that they will naturally choose eco-friendly products to promote their brand.
Brand Innovation
, for instance, supplies a huge range of eco-friendly products that make excellent
promotional branded products.
A few popular choices: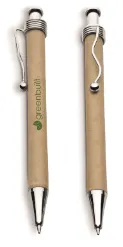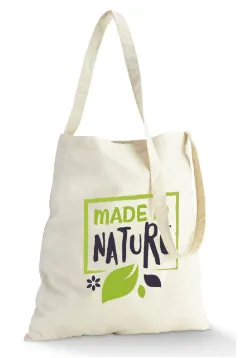 Eco-Cotton Sling Bag
The ideal bag to grab when you're on the way out the house, the Eco-Cotton Sling Bag makes an
awesome branded promotional item.
Perfect to add your branding to, anybody who uses this pen will not only see your company name with every single use, its distinct eco-friendly appearance will remind consumers of your business's commitment to sustainability.
Sienna Cork Tumbler
These days, drinkware is one of the most popular and effective promotional gift ideas, and this
eco-friendly option makes
it that much better.
Of course, these are just a few of the awesome, eco-friendly promotional products that we offer. So
head over to our website for more awesome options.
Sub headingSubconscious Marketing
Advertising, in general, is an incredibly powerful tool. It exposes people to brands and ideas, and if effective, encourages consumers to become customers.

Now, we're all exposed to the effects of outright marketing in our everyday lives. This may be by means of:
- Television commercials
- Radio advertisements
- Posters
- Flyers

...and so on. In addition, there are other ways in which products and brands are advertised that are not quite as forthright. For instance, these days it is becoming more and more popular for public figures to endorse specific brands. Great examples of this are:

- Michael Phelps and Under Armour
- Michael Jordan and Nike
- Charlise Theron and Dior
- Justin Bieber and Calvin Klein
- David Beckham and H&M

Of course, it's quite clear how this strategy is meant to work. Consumers see their favourite actors, singers, athletes and other well-known figures representing well-known brands and they assume, immediately, that these celebrity endorsements ensure quality and reliability. This shows how influential branded clothing can be.

In addition to all of these aforementioned methods of advertising, there's the age-old use of branded promotional products. Now, just like all of the other examples mentioned above, customers are quite capable of understanding business's reasons for providing them with these gifts.

However, sometimes, in all of these cases and more, consumers are taking in even more than what meets the eye. And this, my friends, is the power of the subconscious.

Sure, we'd all like to think that we have complete control over our perceptions and opinions, but that, by our very nature, simply isn't the truth.

Essentially, every single day you have enumerable experiences and encounters, some of which are significant, and others that are entirely meaningless to your day-to-day life. In fact, human beings tend to retain only certain memories.

Why? Well, if you think of your mind as a bank, you simply don't have space for everything. Instead, your mind filters out the irrelevant details and leaves you with the things that stand out and are meaningful.

Now, this may be a little unsettling, but don't panic! It's totally normal. And also, to be honest, there's nothing you can do about it anyway.

So sit back, relax, and enjoy the ride!

The point here is that your subconscious plays a far more important role in the way in which you think and perceive things than you may have ever realised. Consequently, advertising can influence your subconscious dramatically without you even knowing it.

This is true for all methods of marketing. You may not consciously make the connection between your admiration and respect for Charlise Theron and the fact that you gravitated directly to Dior when shopping for a new perfume, but it happened for a reason.

Now, promotional gifts are especially effective in influencing consumers' subconscious affiliations to brands. By placing your branding on a product that is used frequently, like a water bottle or a pen, consumers often won't even be conscious of the fact that they're being influenced by your marketing.

For example, Bob from down the road may be given a USB drive at a work conference that is sponsored and branded by Nescafe. Not thinking twice about the logo, because his GP doesn't let him drink coffee, Bob begins to use his new gadget at work and at home.

But a few months down the line, his Aunt Carol is in town for a visit, and she gives Bob a ring while he's at the supermarket collecting a few essentials.

Carol lives for caffeine and needs her coffee, and because Bob never buys it himself, the first brand that comes to mind during his rush to get out of the store is Nescafe. He doesn't know why, and most likely hasn't even realised what's happened, but sure enough, Bob from down the road grabs a jar of Nescafe and heads straight home.

You get the point, right? Marketing is powerful, and promotional gifts are the best of the best.
Who Uses Promotional Products?
Most businesses do, and a lot of companies would benefit from the use of promotional products.
But businesses, both big and small, aren't the only ones who make use of promotional products. After all, making money isn't the only reason you may need to market yourself.
While some may be trying to increase their client basis, others may simply be attempting to spread a message or gain support:
- Churches
- NGOs
- Social and political movements
...and so on.
One thing human beings have in common is the need to be needed and the desire to be part of something bigger than themselves. Branded promotional products can be a great way to do this.
Branded promotional items can encourage a sense of belonging to organizations, places, businesses, teams, social movements, political agendas and so much more.
Visit our blog on unique
corporate gifts
for some innovative ideas. Or,
see our
website
for all our promotional product options.
Promotional products For Corporates
Branded Items For Sports Clubs And Teams
Sports clubs and teams thrive on the support given to them by fans and spectators, and there's nothing that boosts morale and a good vibe more than promotional items.
For instance, cricket fans visiting Newlands Stadium to watch the Proteas compete in a high-stakes One-Day International against the poms will be absolutely delighted to be given a sweet, wide-brimmed hat with the Proteas logo right up front and centre.
Undoubtedly, the lucky recipient would wear it all day long and never leave it at home when he knows he's going to spend time in the sun. Pretty great, long-term marketing for the
Proteas,
huh?
Of course, promotional products are especially effective in sport because fans tend to hold great pride in the teams and clubs they support, meaning that they're more likely to use these items, providing more brand exposure and greater marketing.
A few cool categories you may be interested in:
- Slazenger
- US Basic
- Gary Player Collection
Visit our blog on the power of branding to read more about this.
Promotional Items For Universities
Universities have
always
made excellent use of branded promotional products. Whether it's to promote the institutions' sports teams or just the schools in general, universities are notorious for their age-old rivalries.
For example, in the Western Cape, the
University of Cape Town
and
Stellenbosch University
, two of the continent's highest-ranked tertiary institutions, are well-known for their age-old competition and both in the academic and sporting sphere.
As a result, students attending Varsity Cup rugby games are guaranteed to be wearing either blue or red in support of their respective schools. More than that, the majority of spectators will be showing off their guns in the infamous
Ikeys
and
Maties
tank tops that bear the names of the many sponsors of the
Varsity Cup.
In addition to the way in which universities use branded clothing for sporting events, they're also known for having and providing a vast range of other
branded promotional items
that are both given away
and
sold.
For instance:
- Branded lanyards
that are given to first years during orientation
- Promotional tote bags
given away at university open days
- Stationery and
branded clothing
sold in university shops to both students and visitors
Attending university is a
big deal
and it's no surprise that students and their families want to advertise their achievements. Most students, by the time they graduate, will own
at least one
branded item.
Whether it's a hoodie or a pen, these products are timeless and special to those who won them. After all, it's the kind of thing you may pass on to your kids when they're getting ready for varsity!
In addition, most people will have noticed that a very common souvenir item that loads of tourists return home with is university hoodies. For example, hoodies that read "
Harvard University
" or "
University of Rome".
Why? Because they're
iconic.
Now, this is effective marketing!
If you're looking for a few quick ideas for branded products for a university, we have a few:
- Indestruktible
backpacks would be great for students and provide excellent brand exposure
- US Basic
clothing is ideal for well-priced
corporate uniform
- Pens
because
all students
need 'em, regardless of how studious they may (or may not) be
Have a look at our website for additional promotional giveaway ideas
or
other cool branded products for your university.
Branded Promotional Products For Political Campaigns
As we've already seen, branded promotional products are used throughout political campaigns and are huge (couldn't resist) part of the marketing of political parties and candidates. And
this isn't fake news.
The use of branded items in political campaigning is incredibly effective, and this is where the idea of the power of the subconscious becomes especially prominent once again.
Political t-shirts, especially those associated with specific colours, and other branded products are extremely good at reaching a large audience.
In addition, one of the most important aspects of running campaigns, especially national campaigns and those for presidencies, is encouraging people to vote. And by constantly exposing a large number of people to the idea of an impending election by giving out promotional items like t-shirts, key-rings and lanyards, it is very likely that voter turnout will increase.
And in the world of politics, this is a biggy.
Some of the most common and effective
promotional products for political campaigns
are:
- T-shirts
- Caps
- Beanies
- Lanyards
- Drawstring bags
As South Africans, we all know how effective and far-reaching these kinds of items can be in promoting political campaigns and agendas.
No matter where in the country you are, we guarantee you'll come across people donning brightly-coloured
political campaigning t-shirts, hats
and other paraphernalia. The brand exposure provided by these products is incredibly successful because these items are
useful.
For more
corporate gift ideas for political campaigns,
visit our
promotional giveaways
category.
Excellent Promotional Products For All Your Marketing Needs
When all is said and done, one thing is for sure – the use of branded promotional products is an incredible way to achieve extensive marketing and effective marketing in so many different spheres of life.
With so many different options available and an extensive number of items to choose from, everybody is sure to find the right product to put their branding on that will be able to effectively advertise not only their brand, but their deeper purpose and values too.
If you're looking for
promotional products or corporate gifts in Pretoria, Cape Town, Johannesburg, Durban or anywhere in South Africa
to boost your marketing campaign, make a meaningful gesture or achieve greater brand exposure, Brand Innovation is here for you.
Why? Because, in short,
branded promotional products work.
Order your branded promotional items now.